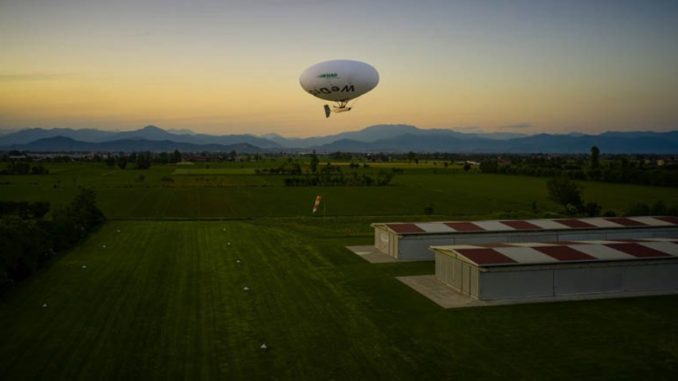 After two days of intensive tests, WeDrone Airship became reality and demonstrated the validity of the project after two years of development and in-lab test.
The first airship prototype projected by WeNvent has taken off in a small airport in south of Brescia, Northern Italy, with the technological support of SIAD Co. for the helium.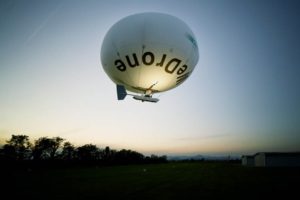 Initially the airship has been tested in a hangar and then over the airport for several hours during two days, demonstrating the complete success of the flights and the adherence to the theoretical computations.
While the prototype was a 1/3 scale of the final product, the tests showed that it is possible to fly a small airship with significant payload over a long period of time, which in the final version will extend to weeks of flight without landing. This open up a whole new market for customers who need data or information over long periods of time at a fraction of the cost of existing large drones or satellites and will extend the access to such informations to sectors that could not afford in the past this technology.
The prototype was 4m in diameter, 2 m thick and had a volume of 17,5 m3 of helium. In this version it can carry up to 4kgs of net payload for several hours flight.
Next step will see the addition of thin Photovoltaic panels to provide days of uninterrupted flight.
About WeDrone
WeDrone is a project by WeNvent.it, an innovation start up based in Bergamo, Italy.
They design, develop and build electric airship-drones at different scale for several fields of application.
The team is from Italy and Israel, with wide range of experience in aeronautics, electronics, avionics and mechanical solutions.
Their mission is to provide sustainable airborne platforms that can fly without pilot for days and with substantial payload at a fraction of the actual cost of large drones or satellites.
Their customers are large agricultural estates, governmental agencies, mapping companies, oil and gas companies, Search and Rescue organisation for natural disasters and wildfires and more.
Source: WeNvent