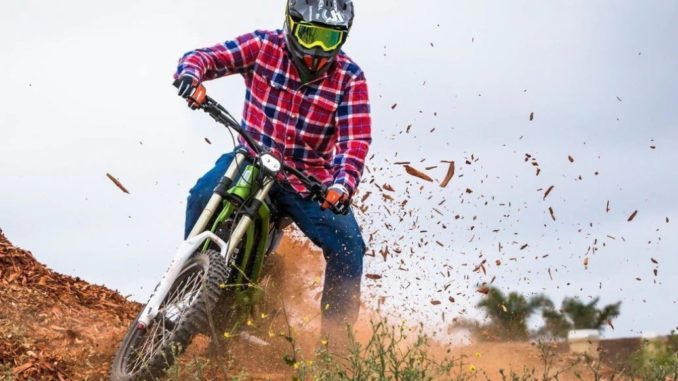 Newbies and experienced riders now have the opportunity to choice the innovative design of the exciting Sur-Ron and Luna, an electric dirt bikes for adults.
It offers two modes of operation, sport and standard, both of which are quite easy to handle. It comes with a removable 60V battery which is easy to mount on the wall socket. And it takes about three hours to charge to full capacity.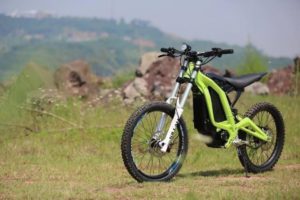 The top speed for this bike is 45mph and it has no transmission or clutch, just single speed. The best part about it is that it weighs only 110lbs thanks to a high quality lightweight aluminum frame which ensures optimal performance.
The bike is easily customizable with upgrade options for the battery and pedal system. It also features a killer suspension system that offers versatility for all manner of terrain with no compromise on performance.
High Torque Mid Drive
Single speed, no transmission or clutch
Removable 60V 33ah Panasonic Battery
Custom Dashboard
USB charger
110 pounds
176 Panasonic 18650 cells – 60v 31.9ah
2000 watt hour battery for gigantic range and power
Quality 10 amp 60V charger includer charges in 3 hours
Sand forged aluminum frame – lightweight and high strength
Easy to operate with both standard and sport modes
Incredible battery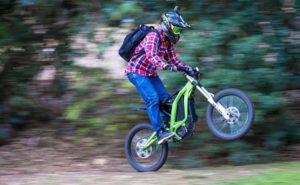 On any electric bike, you should take a good look at the battery since it is by far the most expensive part of the bike. Lightweight power dense batteries are not cheap, and if they are cheap they are probably not safe or reliable. The Sur-Ron has a gigantic 60V 32ah pack which is 2000 watt hours. To give you an idea how much range to expect it has 4x the capacity as most of today's production bikes.
Luna Cycle has battery experts that knows a good batteries. The battery consists of Panasonic PF cells in a well built case that slides in and out of bike, a microprocessor based battery management system and extra goodness.
Technical specifications
Lenght: 1870mm
Width: 780mm
Height: 1040mm
Minimum ground distance: 270mm
Wheelbase: 1260mm
Weight: 50kg
Front axle mass distribution: 24kg
Rear axle mass distribution: 26kg
Maximum load weight: 130kg
Tires and brakes
Tire specifications: (front): 70 / 100-19
Tire specifications: (rear): 70 / 100-19
Rim Type (front): 19×1.4
Rim Type (rear): 19×1.4
Brake type (front): to the four-piston hydraulic disc brake
Brake type (rear): to the four-piston hydraulic disc brake