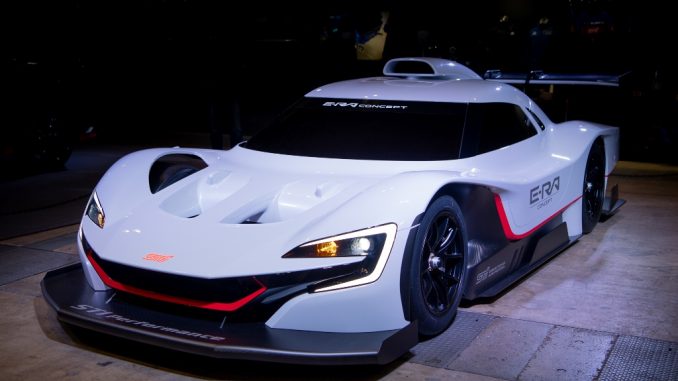 Subaru Tecnica International (STI) unveils the near-future motorsport EV Concept named "STI ERA Concept" at the Tokyo Auto Salon.
Tokyo Auto Salon 2022 is the world's largest exhibition of custom cars and related products, held from 14th to 16th of January 2022 at the Makuhari Messe Convention Centre and this year, 712 vehicles displayed by 366 exhibitors.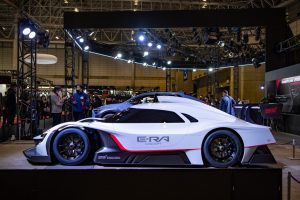 The STI E-RA Concept (World Premiere) is a concept model of the STI E-RA electric race car. Developed under STI's near-future motorsport study project, the STI E-RA Challenge Project, launched with the aim of gathering experience with new technologies in the world of motorsports for the carbon-neutral era.
For the motors, a high-torque high-revolution type with an integrated inverter and a gear for hyper EVs, which were developed and supplied by Yamaha Motor Co., Ltd. have been adopted. This motor is driven by a lithium-ion battery with a storage capacity of 60kWh and the unique torque vectoring AWD (All Wheel Drive) system technology. Its output is 800kW (1088ps) and maximum torque is 1100Nm.
The first goal of this model is to try to record a lap time of 400 seconds (6 minutes 40seconds) in a time attack at the Nürburgring Nordschleife from 2023 onward, after repeating driving experiments including at circuits in Japan in 2022.
Writer and photo: #mitsuaki.futori
Mitsuaki Futori is a Japanese photographer that work with his international organization BMF Photography worldwide into Formula E, WEC, Jaguar I-Pace E-Trophy, Automotive Events and Travel.
BMF Photography – https://bmfphotography.com/
#theEMNteam