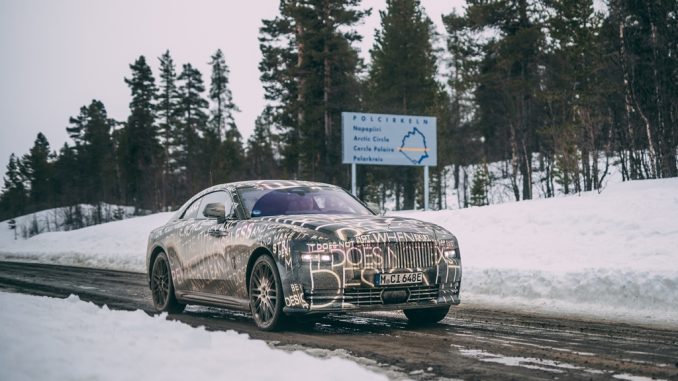 The full electric Rolls-Royce Spectre concludes its winter testing 55km from Arctic Circle at specialist facility in Arjeplog, Sweden with -40˚C temperatures.
Now 25% of 2.5 million km testing programme is completed, simulating 400 years of use, confirming the Rolls-Royce aluminium spaceframe architecture of luxury, emotional design, size and 'split' lamps that creates spiritual successor to Phantom Coupé.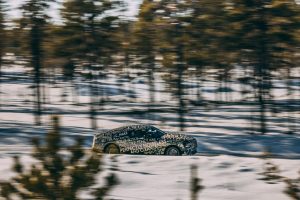 'Rolls-Royce 3.0' heralds new era of digital drivetrain and chassis engineering, with Decentralised Intelligence created to harmonise 141,200 sender-receiver relations and the architecture that unlocks the secondary battery function: 700kg of sound deadening.
The announcement of every new Rolls-Royce motor car carries a great weight of expectation, but Spectre is unquestionably the most anticipated product in the marque's modern history. This is because it is much more than a product. It is a symbol for our bright, bold electric future, and it represents a seismic shift in our powertrain technology.

It is for this reason that we have created a testing programme that is as significant and historical as Spectre itself. The extraordinary undertaking of educating Spectre to think and behave like a Rolls-Royce will cover 2.5 million kilometres, which is a simulation of more than 400 years of use for a Rolls-Royce. Today, I can confirm that 25% of this journey is now complete, and the results have met our most ambitious expectations – said Torsten Müller-Ötvös, Chief Executive Officer, Rolls-Royce Motor Cars

Refining the all-electric drivetrain that underpins Spectre challenges the very definition of engineering. The departure from internal combustion engines allows us to significantly increase the processing power of our individual components and create a Decentralised Intelligence. We refer to this unprecedented era, where we benefit from a multi-control, multi-channel and highly interconnected electronic and electric powertrain architecture, as 'Rolls-Royce 3.0'.

Our task is to teach each component and system how to think, behave and communicate like a Rolls-Royce, which sees much of the engineering pivot from workshops into the digital space. Here in Arjeplog we have built a significant foundation on which we will create a true Rolls-Royce. This is a big step forward for our brand, but also for electrification – even though Spectre is in its infancy, I can confirm that the technology is able to contain the Rolls-Royce experience – declared Mihiar Ayoubi, Director of Engineering, Rolls-Royce Motor Cars
The background of Rolls Royce Spectre
In September 2021, Rolls-Royce Motor Cars made an historical announcement that it would launch its most important product since 4th May 1904, when the marque's founders Charles Rolls and Sir Henry Royce agreed that they would create "the best car in the world". The Rolls-Royce Spectre.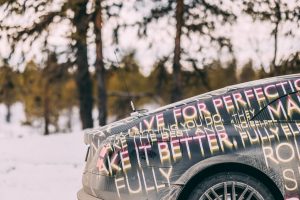 While Rolls-Royce has built a reputation for creating what are regularly described as "the best cars in the world" using internal combustion engines, the idea of electrification is something that is familiar to the brand. Henry Royce began life as an electrical engineer and dedicated much of his life to creating internal combustion engines that simulated the characteristics of an electric car – silent running, instant torque, and the sensation of one endless gear.
Yet, the connection with the marque's founders is far deeper. When Charles Rolls drove a 1900 electric car named the Columbia, he made a prophecy: "The electric car is perfectly noiseless and clean. There is no smell or vibration. They should become very useful when fixed charging stations can be arranged". Spectre is the fulfilment of this prophecy.
Spectre also represents a promise kept. In 2011, Rolls-Royce showcased a fully electric Experimental Phantom concept named 102EX. This was followed by 103EX, a dramatic design study that anticipated a bold electric future for the marque. These experimental cars prompted significant interest from Rolls-Royce clients. They felt that the characteristics of an electric powertrain would fit perfectly with the brand. Rolls-Royce Chief Executive Officer, Torsten Müller-Ötvös, responded to this with an unambiguous promise: Rolls-Royce will go electric, starting this decade.
In September 2021, Charles Rolls' prophecy and Torsten Müller-Ötvös' promise led to an historical moment. Rolls-Royce confirmed that it had commenced testing of the first all-electric Rolls-Royce in history, Spectre. This extraordinary undertaking would be the most demanding testing program ever conceived by Rolls-Royce and would span 2.5 million kilometres, simulating more than 400 years of use for a Rolls-Royce, on average.
Source: Rolls Royce