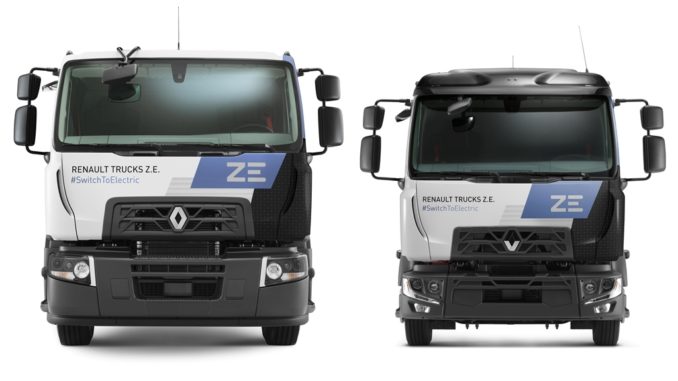 Renault Trucks announced the sale of two Renault Trucks D Z.E. in UK, in partnership with two of the transport leading brands.
Warburtons, the UK's largest bakery brand, is introducing the first Renault Trucks D Z.E. 16t. Equipped with box body with rear side door and tail lift by PPS Commercials, this distribution model will join Warburtons secondary bread fleet carrying around six tonnes of bread and bakery products to multiple locations around London using only battery power and emitting no tailpipe emissions.
SUEZ recycling and recovery UK, a world leader in water and waste, is committed to the smart and sustainable management of resources and this now extends to the introduction of the first fully electric Renault Trucks D Wide Z.E. 26t refuse vehicle to the UK. As Bristol is one of the UK cities with the highest environmental ambitions, SUEZ will use the D Wide Z.E. to collect commercial waste from city centre locations for processing at the company's recycling and reprocessing site, reducing the city's carbon footprint in multiple ways.
Both the D Z.E. for Warburtons and the D Wide Z.E. for SUEZ are planned to begin operations later in 2020.
With a comprehensive range of electric trucks from 3.1 to 26 tonnes, Renault Trucks meets both current and future requirements of professionals operating in urban environments. These vehicles are ideally suited to waste collection and distribution operations, enabling low noise rounds at unconventional hours while preserving quality of life for local residents. Renault Trucks D and D Wide Z.E. are produced at the manufacturer's plant in Blainville-sur-Orne (Calvados, France).
Source: Renault UK