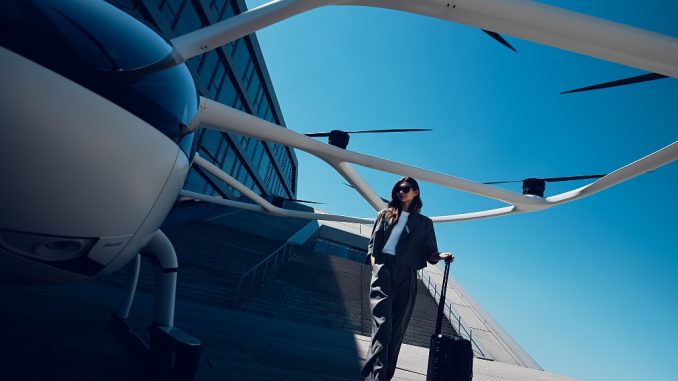 Volocopter announced a partnership with Urban Movement Labs in Los Angeles, to explore the application of their UAM solutions in the Los Angeles area.
This step is a part of Volocopter's US market campaign, where the company is also present at CoMotion LA from 16 – 18 November 2021 for the public that want to learn more about this new mode of urban transportation.
UAM is a subcategory of advanced air mobility (AAM) that focuses on how advanced aircraft operate in and around cities. Today, Volocopter is developing its electric vertical take-off and landing (eVTOL) aircraft to provide commercial transportation services for passengers and goods – 100% electric and emission-free in flight. Furthermore, this mobility service will be positioned to support existing transport options, introduce new local employment opportunities, and provide point-to-point connections at costs similar to current taxi fares.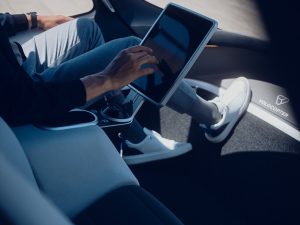 Volocopter's family of aircraft for UAM services include the VoloCity air taxi for short intracity passenger routes, the VoloDrone for heavy-lift goods transport, and the VoloConnect for longer passenger routes between suburban communities and downtown. The company is also developing physical and digital infrastructures (VoloPort and VoloIQ) to complement this robust, multipurpose aircraft portfolio and create scalable urban air mobility ecosystems in cities.
Volocopter will launch its UAM services in the next 2-3 years after achieving final certification from the European Union Aviation Safety Agency (EASA). Concurrent certification from the Federal Aviation Administration (FAA) will allow Volocopter to bring its services to the US shortly after. The cooperation with LA's UML will facilitate this market entry.
The partnership between Volocopter and Urban Movement Labs will provide lessons to inform a policy framework that envisions UAM as a safe, sustainable, and equitable multi-modal transportation component in Los Angeles. UML is leading this work as a part of the Urban Aerial Mobility Partnership announced in December 2020.
As the only eVTOL industrial player to hold two strategic EASA certification approvals to design and produce aircraft in-house, Volocopter brings leadership in certification, ten years of experience, and over 1,000 test flights to the table. The company most recently demonstrated its progress at the EAA AirVenture in Oshkosh, Wisconsin, where Volocopter conducted the first public flight of a crewed eVTOL in the US.
Source: Volocopter