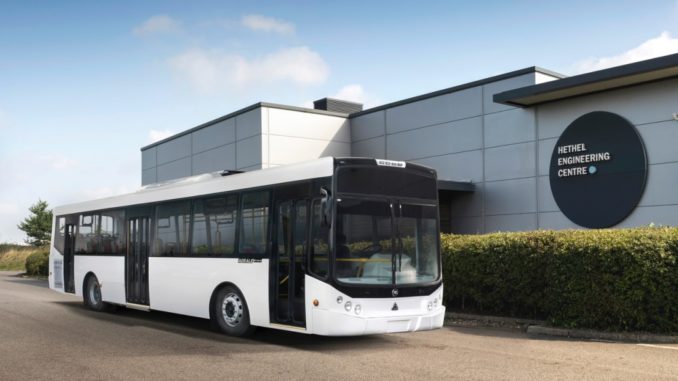 Equipmake signed a partnership with Brazilian commercial vehicle manufacturer Agrale, to engineer a powertrain for a new electric bus.
Partnership aimed to develop e new electric bus with Equipmake and Agrale technology that will go on sale in Buenos Aires, Argentina, in 2020.
Improving air quality is a challenge for all global cities, with the electric bus seen as an important way to help solve this problem. However, manufacturers must balance the latest EV technology with low cost.
Development of this new vehicle will take place at Equipmake's base in Hethel, Norfolk, with Equipmake responsible for developing the whole powertrain, providing the electric motors, power control and battery integration systems.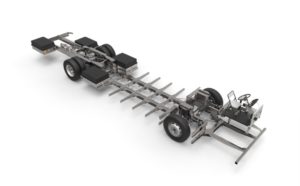 The Equipmake EBus drivetrain will feature two APM200 motors at its heart, Equipmake's innovative spoke-architecture electric motor, which is believed to be the highest power/torque dense automotive electric motor in the world. These motors, which will also power the upcoming Ariel HIPERCAR, will be mated to proven Semikron SKAI inverters, while battery technology will be provided by the latest generation lithium-ion cells.
The EBus drivetrain will feature a number of novel innovations, improving vehicle range and reducing capital cost. By optimising the heating and cooling of the vehicle and maximising overall energy efficiency, the bus will have enough range for one day's running without the need for charging – equating to around 200 miles. In this way, the vehicle will not be reliant on infrastructure and can maintain flexibility of route.
To charge the vehicle, the operator simply needs access to a standard three-phase supply, which will fully charge the vehicle in around five hours. However, the powertrain does also support fast charging – and has an onboard charger.
Equipmake has also arranged the batteries in modular packages, meaning the EBus powertrain can be adapted for different bus lengths and different vehicles. For this new Agrale project, the bus is based on the Agrale MT17, a 12m single deck model capable of carrying 70 passengers. Overall weight of the new electric bus will be the same as the diesel version.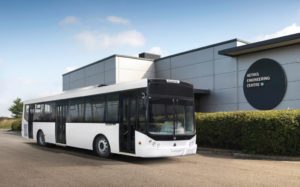 This low cost electric bus drivetrain is designed to provide a turnkey solution for Agrale, enabling more widespread adoption of electric buses. The £2.5m development project is being supported by funding from Innovate UK, and will see the first prototype vehicles testing in the UK in autumn 2018, with in-service testing starting in 2019 ahead of a projected on-sale date in 2020.
Ian Foley, managing director of Equipmake said:
This is a very exciting announcement. We are very happy to be working with Agrale, one of South America's leading manufacturers of commercial vehicles. We have always prided ourselves on our ability to offer the complete EV drivetrain solution and this project will allow us to show off all of our skills, of which proprietary technology such as the APM200 spoke motor is a very important part.

The potential for this project is huge. Buenos Aires has around 16,000 buses on its streets – that's roughly twice the size of London's fleet – and the global market is around 300,000 vehicles per annum. With many experts predicting that all buses will be electric by the middle of the next decade, our Ebus drivetrain has much promise.
Edson Martins, Commercial Director of Agrale, added:
We are delighted to be working with Equipmake on this project. Ian Foley and his team were a natural choice, offering us a true one-stop-shop, thanks to the company's capabilities in every part of the electric vehicle drivetrain, in particular its highly impressive electric motor. Crucially Equipmake has been able to balance this innovation and high performance with low cost. Agrale has a leading position in urban passenger transportation in Argentina, and with this new project we want to consolidate our strong position, also in new technology with low emission levels in this market. We are looking forward to beginning development in earnest and getting the new bus into service as soon as possible. Improving urban air quality is a global problem; we're excited to be at the cutting edge of a solution.