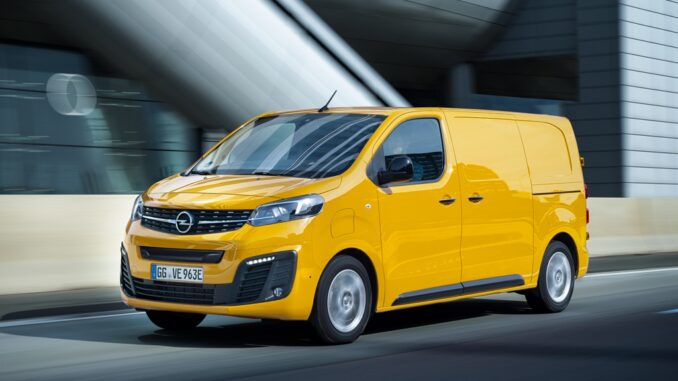 Per il secondo anno consecutivo Opel/Vauxhall Vivaro Electric è in vetta della classifica delle vendite di veicoli commerciali elettrici leggeri nel Regno Unito.
Questo emerge dagli ultimi dati sulle vendite e le immatricolazioni pubblicati dalla Society of Motor Manufacturer and Traders (SMMT).
Lo scorso anno Opel/Vauxhall ha venduto 5.038 e-LCV, registrando una crescita del 73% rispetto al 2021, essendo il marchio del Blitz uno dei pochi produttori che offre a flotte e privati una versione 100% elettrica di tutti modelli della gamma.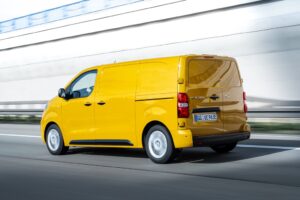 La gamma di e-LCV di Opel è costituita da Opel Combo Cargo Electric, Opel Vivaro Electric e Opel Movano Electric.
Il successo è dovuto principalmente al pluripremiato Opel/Vauxhall Vivaro Electric, che per il secondo anno consecutivo è risultato l'e-LCV più venduto nel Regno Unito. Nel corso del 2022 sono state 4.212 le unità di Vivaro Electric vendute a clienti professionali e privati.
James Taylor, Managing Director di Vauxhall ha dichiarato:
Le vendite di veicoli commerciali elettrici hanno registrato una crescita significativa nel 2022, e continueranno a crescere il prossimo anno, considerando che aziende e gestori di flotte stanno cercando di ridurre le emissioni e i costi di gestione. Il fatto che la maggioranza di aziende e clienti privati abbiano optato per un veicolo commerciale elettrico Vauxhall per il secondo anno consecutivo è la dimostrazione dell'ampiezza e della qualità della nostra gamma di LCV 100% elettrici.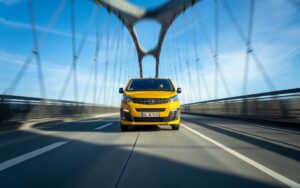 Opel Vivaro Electric vanta una lunga lista di premi, tra cui "Medium Van of the Year" agli What Van? Awards 2022 e "Best Medium Electric Van" ai Driving Electric Awards 2022. Opel Vivaro Electric è stato inoltre eletto "International Van of the Year 2021", oltre a essere insignito di numerosi altri riconoscimenti.
Alimentato da una batteria da 50 kWh o da 75 kWh, Opel Vivaro Electric ha un'autonomia di 330 chilometri guidando come prescritto nel ciclo WLTP con una sola carica e offre un carico utile massimo di 1.226 kg.
Fonte: Opel ltalia