Harley Davidson prosegue verso la strada delle moto elettriche ed ora nella Silicon Valley realizza un nuovo centro ricerca e sviluppo per le nuove tecnologie.
La Motor Company sta assumendo i migliori talenti nell'ambito EV per dotarsi delle competenze necessarie per definire i nuovi prodotti ed entrare in nuovi segmenti di mercato.
L'annuncio della costruzione del nuovo centro Ricerca e Sviluppo nel Nord della California è stato dato recentemente da Harley-Davidson, Inc., mirato a dare sostegno alla definizione della futura gamma di prodotti annunciata di recente, che include anche la prima linea completa di veicoli elettrici realizzati dalla Motor Company.
Recentemente abbiamo svelato e condiviso con tutti i nostri piani, da realizzarsi in tempi assai rapidi e che mirano a formare la prossima generazione di riders Harley-Davidson in tutto il mondo – ha affermato Matt Levatich, Presidente e CEO di Harley-Davidson, Inc. Questo nuovo centro di R&D che realizzeremo nel cuore della Silicon Valley ci aiuterà a mantenere le promesse rispetto al piano di prodotto annunciato e a dimostrare il nostro impegno per essere alla guida sul fronte della elettrificazione.
Nello scorso mese di luglio Harley-Davidson ha rivelato i dettagli del proprio piano di crescita definito "More Roads to Harley-Davidson". Con questo piano di crescita accelerato la Motor Company punta ad allargare la community Harley-Davidson grazie a nuovi prodotti, un accesso più ampio ed articolato al mondo Harley e una rete di vendita con concessionari più forti.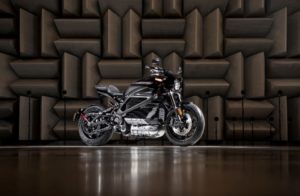 Come parte di tale strategia, Harley-Davidson lancerà la sua prima motocicletta elettrica, LiveWire, già nel 2019. Questa moto sarà il primo prodotto di una famiglia di veicoli elettrici a due ruote senza frizione "twist and go" realizzati dalla Motor Company. Sarà infatti seguita da ulteriori modelli che si susseguiranno fino a tutto il 2022 per ampliare l'offerta con una serie di prodotti più leggeri, di dimensioni più contenute e anche più accessibili per ispirare e attrarre al mondo Harley nuovi riders che hanno nuovi modi di intendere il fatto di andare su due ruote.
L'apertura del nuovo centro R&D che sorgerà in California – e che funzionerà come satellite del centro Willie G. Davidson, Product Development di Wauwatosa (Wisconsin) – è prevista per il quarto trimetre 2018. Il centro si dedicherà inizialmente a ricerca e sviluppo in funzione dei veicoli elettrici, includendo nel proprio ambito d'azione la progettazione, lo sviluppo e la produzione di batterie e di componentistica per le moto elettriche.
In prospettiva a più lungo termine, la Motor Company potrà valutare di allargare il campo di azione del centro affinché possa occuparsi anche di altre tecnologie avanzate sfruttando il know-how e le competenze che si possono trovare nella Silicon Valley, sostenendo così lo sviluppo della gamma di moto più completa e competitiva in grado di abbracciare un ampio spettro di posizionamenti di prezzo, di motorizzazioni e fonti di energia nonché di stili di guida.
La Motor Company ha già iniziato ad assumere i migliori talenti disponibili specializzati in ingegneria elettronica, meccanica e nello sviluppo di software, con esperienza nello sviluppo e nella realizzazioni di un'ampia varietà di sistemi EV, dalla progettazione alla produzione. Il nuovo centro impiegherà inizialmente uno staff a staff di circa 25 persone, la maggior parte delle quali proveniente auspicabilmente dall'area della Silicon Valley.
Questo è un momento davvero eccitante nella storia incredibile di Harley-Davidson, ed è anche il momento giusto per unirsi alla Motor Company e dare il proprio contributo a definirne il futuro – ha affermato Levatich.