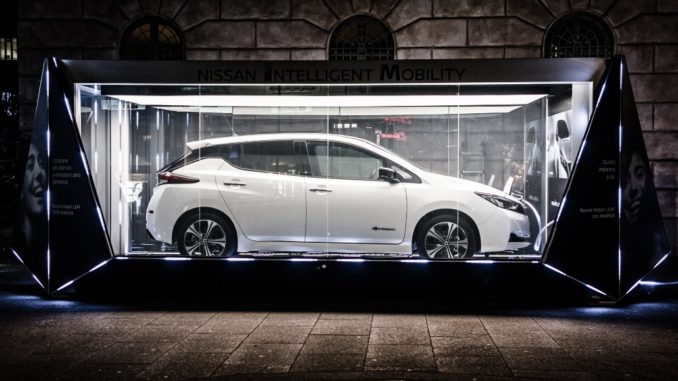 Nissan Leaf è la vettura elettrica che ha rivoluzionato la mobilità e la più venduta a livello mondiale, con oltre 300mila consegne in tutto il pianeta.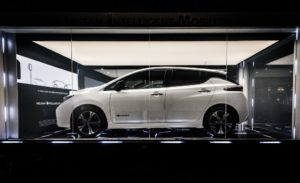 Ora arriva sul mercato italiano la Nuova Nissan Leaf, che non è soltanto una nuova generazione da quell'auto elettrica presentata nel 2010, bensì l'evoluzione della tecnologia applicata alla mobilità grazie alle nuove funzioni di questa vettura di casa Nissan, presentata in anteprima in Italia il 14 dicembre.
Oltre il lancio della vettura, Nissan coglie l'occasione per inaugurare il Nissan Intelligent Mobility Tour con l'obiettivo di promuovere una mobilità a emissioni zero con dei veicoli intelligenti, motori più efficienti, maggiore sicurezza e comfort e integrazione armonica nella città del futuro.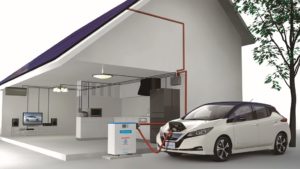 L'auto elettrica Nissan Leaf non è soltanto un mezzo di trasporto, ma anche una piattaforma per immagazzinare energia e interagire con la rete nel contesto di un ampio ecosistema attraverso la tecnologia "Leaf to Home" e "Vehicle to grid".
Tra le caratteristiche spicca il monopedale, che serve per accelerare e frenare; mentre è anche dotata di un sistema autonomo di parcheggio assumendo automaticamente il controllo dello sterzo, dell'acceleratore e del freno; mentre è prevista la guida autonoma in autostrada su singola corsia.
Mostrare il nuovo sistema di integrazione tra il veicolo e la rete è il compito del Nissan Intelligent Mobility Tour, che parte da Milano in Piazza XXV Aprile fino al 22 dicembre per poi percorrere la penisola passando per le città di Trento, Bologna, Firenze, Roma, Bari, Catania e Torino. Infatti l'iniziativa è organizzata per dimostrare come la Nuova Nissan Leaf possa generare non solo una maggior libertà di circolazione ma anche una maggiore efficienza nei consumi e una migliore integrazione dei flussi energetici, diminuendo gli sprechi energetici e aumentando la stabilità della rete.
Nissan Intelligent Mobility Tour in una teca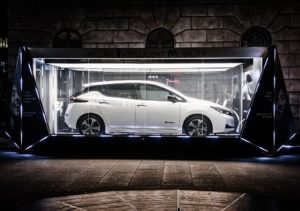 La Nuova Nissan Leaf protagonista del Nissan Intelligent Mobility Tour sarà esposta all'interno di una teca appositamente costruita, con un design avveniristico che permette di apprezzare la tecnologia innovativa che possiede la vettura così come vedere lo scambio di energia tra l'auto e la rete.
Questo particolare si potrà osservare all'interno della teca con le strisce a led che si illuminano a settori, simulando il flusso della corrente elettrica sia dalla colonnina di ricarica verso l'auto che dall'auto verso i dispositivi di uso domestico.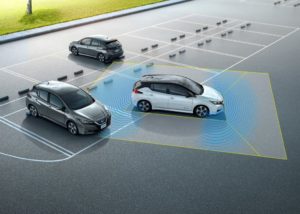 Considerando che siamo in periodo natalizio, a Milano la Teca simulerà uno scambio energetico tra l'auto e un albero natalizio posizionato vicino a una colonnina Vehicle to Grid, l'infrastruttura sviluppata da Nissan ed Enel che consente la ricarica bidirezionale dall'auto verso la casa, l'ufficio e la rete, contribuendo così a migliorare la capacità di gestire flussi di energia rinnovabili non programmabili, stoccando le fonti rinnovabili e rendendole sempre accessibili.
Riguardo la teca
La teca possiede vetri su tutti i lati consentendo una visione a 360° della Nuova Nissan Leaf, mentre all'interno è dotata da una TV Led da 2x2m dove verranno proiettati dei video divulgativi della nuova campagna promozionale sulla mobilità elettrica.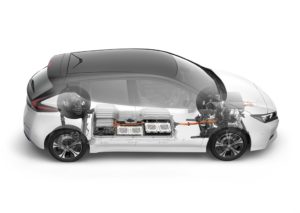 Nella stessa teca è stato integrato un touch screen che sarà a disposizione del pubblico e permetterà l'utente di interagire con il mondo Nissan accedendo al sito web della Nuova Nissan Leaf.
Chi vorrà, potrà scattarsi delle foto azionando i pulsanti di una webcam alloggiata nel touch screen e poi inserire il suo volto in una cornice personalizzata e riceverla nel proprio indirizzo email.
Coloro interessati ad approfondire la conoscenza della vettura e della Nissan Intelligent Mobility potranno rivolgersi alle hostess lasciando i propri dati e riceveranno una memoria USB con del materiale digitale informativo sulla visione complessiva Nissan della mobilità del futuro.