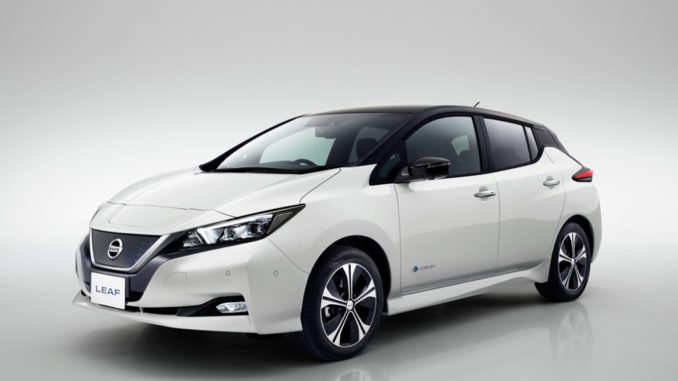 Full-year sales target for China raised to 1.5 million vehicles amid strong customer demand
Source: Nissan Motor Co.
Guangzhou, China. November 17, 2017. The new, zero-emission Nissan LEAF will make its China debut today as Nissan shows the way to intelligent driving and mobility with a strong product lineup and a new concept vehicle.
The 100% electric LEAF will be on display at the 15th China (Guangzhou) International Automobile Exhibition. Nissan will also exhibit the Vmotion 2.0 concept car, providing a glimpse of the future of sedans. Venucia, the local brand of Dongfeng Venucia Motor Co. within Nissan's joint venture in China, will also bring its all-new Venucia T70 to the show. The model offers another choice for customers looking for a high quality, intelligent, connected vehicle.
"With the strong and steady growth of Nissan's joint venture companies in China, Nissan China has achieved accumulative growth in the past 10 months, and we are set to increase our annual sales target to 1.5 million vehicles," said Jun Seki, president of Dongfeng Motor Co., Ltd., senior vice president of Nissan and chairman of the Nissan China Management Committee. "We will continue offering innovative quality products for our Chinese customers who want an exciting, safe and intelligent driving experience."
The new LEAF comes with Nissan's ProPILOT autonomous driving technology, ProPILOT Park and e-Pedal. The car is the icon of Nissan Intelligent Mobility, the company's approach to changing how vehicles are powered, driven and integrated into society.
no images were found