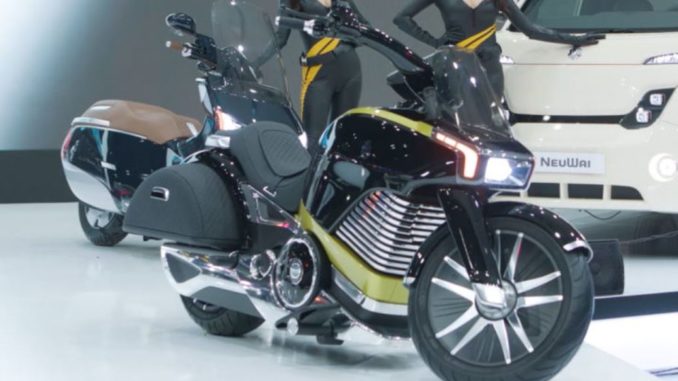 NeuWai, la controllata dell'azienda cinese Sunguo Motors, ha presentato quattro nuovi veicoli elettrici a due ruote allo scorso Salone di Seoul, un Corea.
La gamma include un electric cruiser, una moto sportiva e due scooter a trazione elettrica.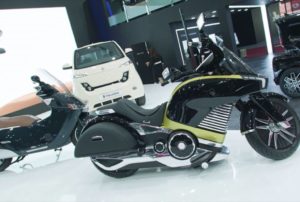 Il top of the line di NeuWai è l'electric cruiser MT104, che secondo i dati comunicati ufficialmente è dotato da una batteria da 19 kW – la più grande mai montata su una motocicletta elettrica – e un motore elettrico da 20 kW-35 kW. Il setup è in grado di percorrere solo 140 km con una singola carica (rendendolo meno adatto ai tour) e una velocità massima di 150 km/h.
Secondo NeuWai, il motore può essere modificato secondo i requisiti della regione, il che significa che potrebbe compromettere la potenza per estrarre più autonomia o viceversa. Sul fronte delle caratteristiche, la moto possiede una consolle strumenti completamente digitale, luci a LED, borse laterali, manubrio di facile accesso e design delle ruote unici.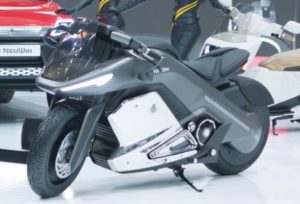 La moto sportiva di NeuWai è stata battezzata MF104 e utilizza esattamente lo stesso propulsore del cruiser. Tuttavia, è in grado di estrarre più prestazioni dalla batteria e dal motore. La potenza di picco è valutata a 40kW ma ci si potrebbe aspettare un minimo di 25kW anche quando la batteria si scarica. Di conseguenza, la moto ha una velocità massima dichiarata di 200 km/h e un'autonomia di 150 km.
Il portafoglio del marchio comprende anche due scooter elettrici dall'aspetto particolare: il CN104 e il CL104. Il primo è lo scooter più piccolo che racchiude un motore elettrico in corrente continua da 3,5 kW e 6,6 kW in grado di erogare un'autonomia dichiarata di 45 km con una singola carica e una velocità massima superiore ai 90 km/h. È interessante notare che è stata omologata come monoposto nonostante abbia spazio per un passeggero.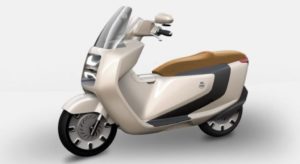 Per coloro interessati ad andare più lontano, il CL104 si rivelerebbe la scommessa migliore. Impiega un motore cc da 7,2 kW, con potenza di picco da 11,3 kW e una batteria da 4,7 kWh che offre un'autonomia dichiarata di 80 km e una velocità massima di 100 km/h.
NeuWai afferma che la produzione e la consegna di queste due ruote elettriche inizierà all'inizio del prossimo anno. I prezzi, tuttavia, sono ancora mantenuti segreti.
Fonte: Electrek