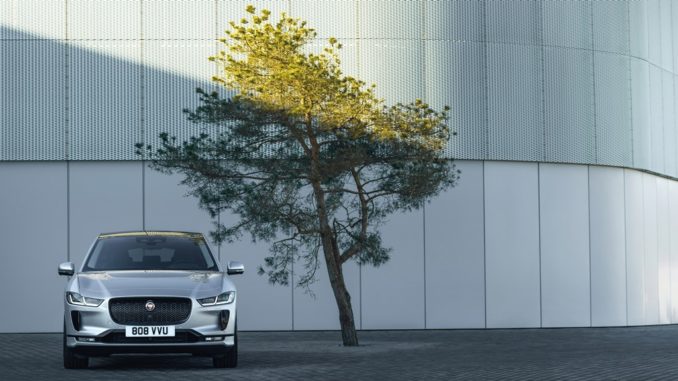 Il SUV elettrico Jaguar I-Pace diventa più connesso con un nuovo sistema d'infotainment e con un sistema di ricarica domestica trifase a corrente alternata.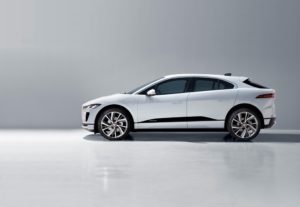 Il model year 2021 del SUV elettrico di casa Jaguar presenta tecnologia ancora più focalizzata sul guidatore, con miglioramenti nel sistema d'infotainment Pivi Pro, veloce e semplice da utilizzare come uno smartphone, che ora utilizza un sistema di navigazione con autoapprendimento in grado di mostrare la stazione di ricarica più vicina, i costi da sostenere e il tempo di ricarica necessario.
La ricarica domestica ora è anche più veloce, grazie alla wallbox da 11 kW a corrente alternata che, nel caso di una fornitura trifase, è in grado di aggiungere un'autonomia di 53 km per ogni ora di ricarica (ciclo WLTP).
Prestazioni e autonomia sono eccezionali, con un'accelerazione da 0 a 100 km/h in soli 4,8 secondi e fino a 470 km di percorrenza (ciclo WLTP).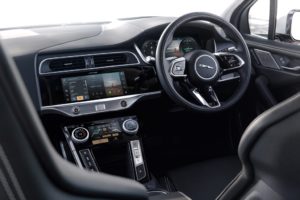 Gli utenti potranno godere di una maggiore connettività, grazie al doppio modem con SIM integrata 4G, sistema di ricarica wireless, Spotify integrato e Bluetooth che consente di connettere due telefoni contemporaneamente.
La Tecnologia Driver Assistance, con una nuova stereocamera 3D e lo specchietto retrovisore digitale ClearSight, assicura una visualizzazione panoramica senza impedimenti visivi, mentre negli interni è stato migliorato il benessere per gli occupanti, grazie allo ionizzatore d'aria dell'abitacolo con sistema di filtrazione PM2.5 in grado di catturare le polveri sottili: allergeni e particelle ultrafini. Quando l'auto è in ricarica, questo sistema consente di filtrare l'aria all'interno prima di ogni viaggio.
Il design è ancora più distintivo, quello della griglia anteriore è stato migliorato con finitura della rete della griglia Atlas Grey di serie per conferire all'auto elettrica un aspetto ancora più sportivo e una rinnovata palette di colori. Il nuovo Bright Pack opzionale, accentua ancora di più lo stile elegante e distintivo della I-Pace, vincitrice del premio World Car of the Year.
La funzionalità di aggiornamento Software Over The Air (SOTA) è stata migliorata, con i sistemi d'infotainment, di gestione della batteria e di ricarica che possono essere aggiornati da remoto e migliorare costantemente la I-PACE nel corso del tempo.
Nel seguente link potete vedere e/o scaricare i dati tecnici (PDF)
Dati Tecnici Jaguar I-Pace MY2021
Ordinabile fin da subito, con prezzo di partenza di 82.460 euro, è configurabile sul sito di Jaguar Italia.
Fonte: Jaguar Italia