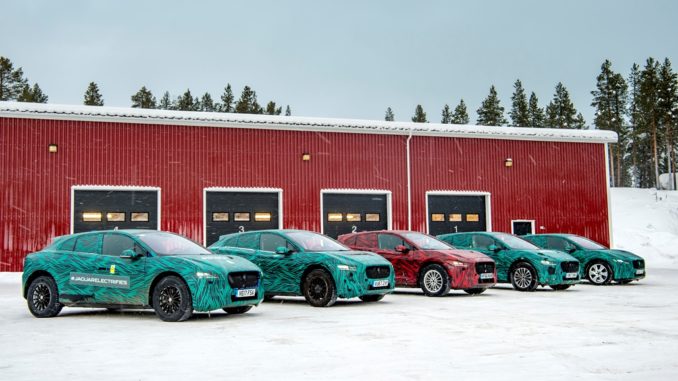 The Jaguar I-Pace will be revealed in a live global broadcast on 19:00 CET on 1 March 2018, and will go on to make its public premiere at the Geneva Motor Show on 6 March 2018, but a Swedish customer had the opportunity to tested it on extremely strong conditions of the Swedish winter.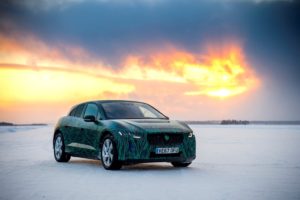 Tony Westerlund, a potential customer from Sweden, had some interesting questions on living with I-Pace in Arctic conditions, particularly regarding stability and traction on the ice and snow. To answer his questions, Jaguar engineers invited him to Arjeplog to drive the car for the first time and see how it's been tested to ensure performance in extreme conditions.
Not only will the I-Pace charge quickly enough for our customers to carry out their everyday lives, it will offer powerful and precise performance in a variety of conditions and climactic extremes.

Allied with the versatile credentials of our celebrated PACE family, this will be an electric performance SUV like no other – said Ian Hoban, Jaguar Vehicle Line Director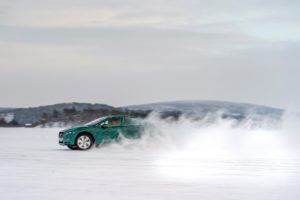 Jaguar's all-electric I-Pace will promise both rapid charging and rapid performance when it goes on sale on 1 March. Capable of charging in less than 45 minutes* and with sports car performance and SUV practicality, the I-PACE will be the perfect every
day car – whether on the school run, daily commute or even coping with sub-zero temperatures.
Rapid charging less than 45 minutes confirmed for Jaguar I-Pace
All-wheel-drive performance tested in Arctic conditions at -40°C
Pricing announced and order books open from 1 March reveal: www.jaguar.com
Rigorously tested across extremes of terrain and temperature, the I-Pace has tamed the Arctic at Jaguar Land Rover's cold weather test facility in Arjeplog, Sweden, at temperatures as low as -40°C.
WATCH: Scandinavian customer tests I-PACE to the extreme