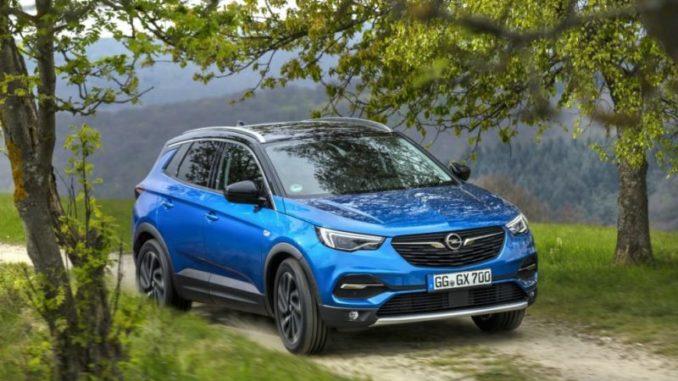 – Appena provato, già in finale: Grandland X tra le "Best Buy Cars of Europe" secondo la giuria
– Caratteristiche convincenti: il nuovo SUV Opel si distingue per il design, le tecnologie d'avanguardia e la funzionalità
– Un successo che continua: Opel è stata premiata molte volte nell'ambito di questo prestigioso concorso internazionale
Fonte: Opel Italia
Rüsselsheim, Germania. 5 ottobre 2017. Pur essendo stato appena presentato in anteprima mondiale al Salone Internazionale dell'Automobile di Francoforte, e pur essendo stato provato solo pochi giorni fa dalla stampa, il nuovo Opel Grandland X ha già superato molti rivali ed è stato incluso tra i finalisti del concorso europeo "AUTOBEST 2018", come annunciato oggi dalla giuria di questa prestigiosa competizione internazionale. La giuria è composta da giornalisti di 31 paesi europei che provano i nuovi modelli in competizione per ricevere questo ambito
riconoscimento. Il vincitore viene nominato "Best Buy Car of Europe 2018". Il dinamico SUV Opel è uno dei sei concorrenti rimasti in lizza per il titolo. La giuria di AUTOBEST valuta i candidati sulla base di svariate categorie, come la flessibilità, il design e le nuove tecnologie, oltre alla rete di assistenza, la disponibilità di parti di ricambio e il prezzo.
Il nuovo Opel Grandland X si distingue in molti di questi settori: le linee moderne e atletiche, e l'aspetto off-road di tendenza si abbinano alle tipiche caratteristiche dei SUV come la seduta rialzata e la buona visibilità generale. Questo nuovo modello rivolto a chi ama l'avventura è dotato inoltre di numerose tecnologie d'avanguardia, come il controllo elettronico della trazione IntelliGrip, e offre tanto spazio e comfort per cinque adulti. Tutto ciò con un rapporto prezzo prestazioni molto interessante. Il nuovo SUV è così riuscito a qualificarsi per la finale di AUTOBEST 2018. La valutazione decisiva avverrà effettuando numerose prove su strada, accompagnate da ulteriori esami, sul circuito di Vairano in Italia. Il vincitore – la "Best Buy Car of Europe" – sarà annunciato a metà dicembre.
L'ultimo concorrente di casa Opel, Grandland X, si inserisce in una tradizione di tutto riguardo. Negli ultimi anni, infatti, il costruttore di Rüsselsheim ha ricevuto numerosi riconoscimenti nelle diverse categorie dei prestigiosi premi AUTOBEST:
– Opel Corsa ha vinto il premio AUTOBEST nel 2007 e nel 2015, ed entrambe le generazioni della piccola tuttofare si fregiano del titolo di "Best Buy Car of Europe".
– Nel 2009, la prima generazione di Opel Insignia affascinò la giuria con il suo stile e ricevette il premio DESIGNBEST.
– Opel Ampera e Opel Ampera-e hanno dimostrato come sia possibile realizzare la mobilità ecologica vincendo il premio ECOBEST rispettivamente nel 2011 e nel 2016.
– L'attuale generazione di Opel Astra ha conquistato il premio SAFETYBEST 2015 per i rivoluzionari fari anteriori IntelliLux LED® matrix.
– Dato che secondo la giuria la filosofia Opel "l'arte scultorea incontra la precisione tedesca" vale sia per i modelli sia per l'azienda, Opel ha ricevuto il premio COMPANYBEST nel 2016.
no images were found