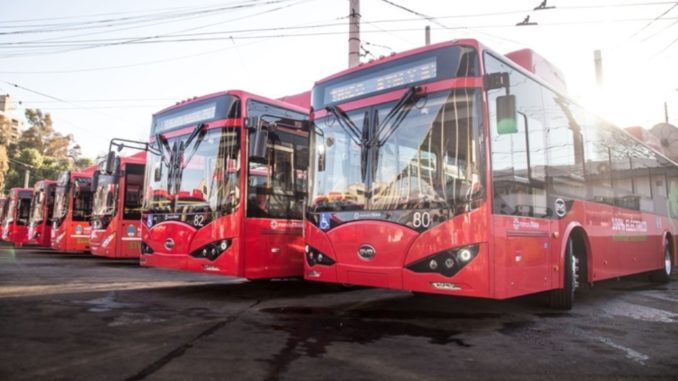 In Mendoza Province, Argentina, the Government launched in a ceremony 18 electric buses that include 12 BYD K9 model units that will operate the main lines in the city.
These vehicles form the first fleet of electric buses in Argentina, which marks a key milestone in the electrification of public transportation in the South American country.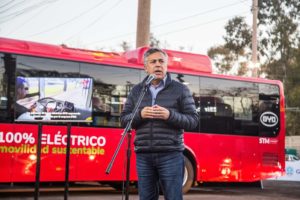 The ceremony was headed by the Governor, Alfredo Cornejo, along with the Secretary of Public Services, Natalio Mema, and executives of the Transport Society of Mendoza (STM) who presented the new fleet of electric buses that will be added to the public transport system.
Also present at the ceremony were the President of the Society of Transport of Mendoza (STM), Leopoldo Cairone; the Minister of Government, Labor and Justice, Lisandro Nieri; the Secretary of Environment and Territorial Planning, Humberto Mingorance; the owner of the Emetur, Gabriela Testa; the mayor of Godoy Cruz, Tadeo García Zalazar and the General Manager of BYD Argentina, Audrey Li.
The Governor stressed that: it is a special moment for Mendoza. We are mitigating an environmental problem. It is something that we've planned since 2015. We are making great progress in the city, with works that improve the quality of life in Greater Mendoza. Today we incorporate these 18 vehicles, which are the main fleet in the country.
The 12-meter K9 model buses feature low floors, air conditioning and heating systems, and three lateral access doors. They also include automatic ramps and a side tilt function for disabled passenger access, plus camera and covers on the doors for greater security. Boasting a minimum capacity of 26 seated passengers, they also come with space reserved for wheelchairs. What's more, they feature electric motors attached parallel to each wheel, using iron-phosphate batteries as well as regenerative braking that enables additional energy stored in the batteries.
Source: BYD