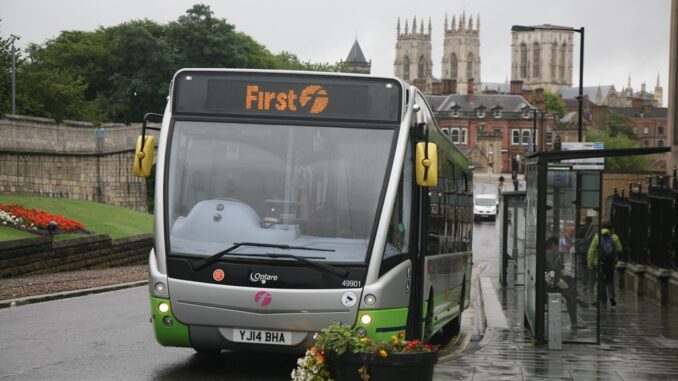 With the target to repower 12 of the operator's first-generation electric buses in York, First Bus signed and agreement with Equipmake.
As one of the UK's largest bus operators, First Bus has pledged to operate a full zero emission fleet by 2035.
Leading electrification specialist, Equipmake has been awarded a contract to convert the 12 First York electric Optare Versa buses using its pioneering electric drivetrain at the company's base in Snetterton, Norfolk.
Equipmake expects each converted bus to have a range of 150 miles in all UK weather conditions, thanks to a larger battery and a patented HVAC system, extending the life of existing zero-emissions public transport for the people of York.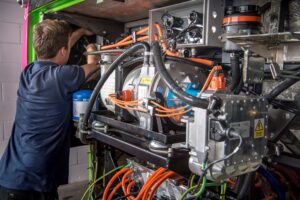 Both single-deckers, such as the Versa, and double-deckers, can be repurposed to incorporate Equipmake's unique, scalable, modular Zero Emission Drivetrain (ZED).
Equipmake repowers are tailored to specific requirements provided by the operator, with service routes simulated to ensure the optimum battery power level is selected to secure driving ranges of 150 to 250 miles. This range is more than sufficient for a complete duty cycle, allowing buses to be recharged faster, overnight and operate for longer during the day.
Equipmake's repower programme has both environmental and cost benefits, with each conversion costing less than half the cost of a new electric bus. With most buses in service for 14 years or more, operators can make significant savings by repowering a bus halfway through its usable life.
Work is already underway on the first Versa conversion, and following the successful trial, 11 more buses will be repowered over the coming months, with delivery of the first vehicle scheduled for November this year.
First Bus played a key role in helping to establish the York Park & Ride scheme, one of the most extensive in the UK. It offers affordable transportation into the city centre from six different parking locations, with buses carrying around 50,000 people every day and is already the biggest zero-emission Park & Ride operation in the country.
Source: Equipmake