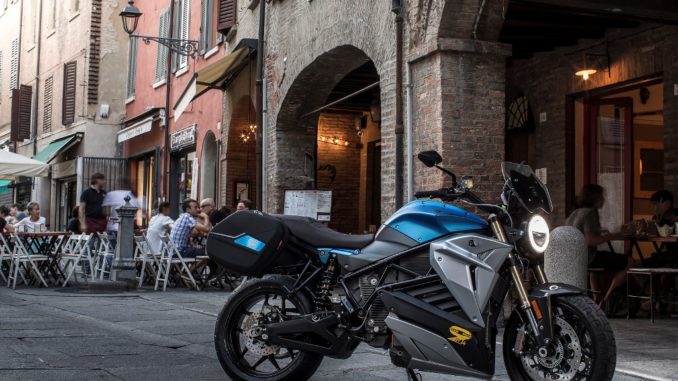 Energica metterà a disposizione due moto elettriche ad alte prestazioni al Tour of the Alps, importante prova di preparazione degli atleti per il Giro d'Italia di ciclismo.
La sostenibilità ambientale e la mobilità a due ruote sono i cardini indissolubili sui quali Energica ha costruito la propria mission, diventando in poco tempo uno dei punti di riferimento del motociclismo elettrico a livello mondiale.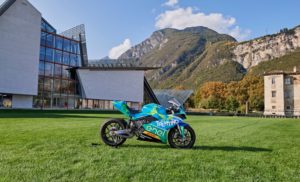 Il ruolo di Costruttore Unico nella FIM Enel MotoE World Cup, che l'azienda modenese coprirà fino al 2021, sta aprendo un ventaglio di opportunità per interessantissime collaborazioni con comune denominatore la 'green mobility', con partner di assoluta eccellenza.
Ed è infatti grazie a Gresini Racing ed il suo main sponsor in MotoE, Trentino, che Energica metterà a disposizione due moto elettriche ad alte prestazioni, una old-style ed una supersportiva, per il Tour of the Alps, competizione che da anni ricopre un ruolo di primo piano nella preparazione al Giro d'Italia degli atleti più importanti del panorama ciclistico internazionale.
In occasione della quarta tappa del Tour of the Alps, da Baselga di Piné a Cles (134 Km), una splendida Eva EsseEsse9 verrà utilizzata dal team tecnico della competizione come veicolo da motostaffette, ed in particolare sarà assegnata alla funzione di segnalazione dei distacchi agli atleti in corsa.
Eva EsseEsse9 è il terzo modello della casa modenese, una moto elettrica di ispirazione old-style il cui nome deriva dal vero nome della Via Emilia, la Strada Statale 9, storica arteria che attraversa la Motor Valley Italiana. Oltre ad Eva EsseEsse9, ci sarà la supersportiva Ego con livrea del Team Trentino Gresini, che sarà in mostra al villaggio di partenza di Baselga di Pinè ed aprirà la carovana nel transito dall'avvio neutrale al chilometro 0.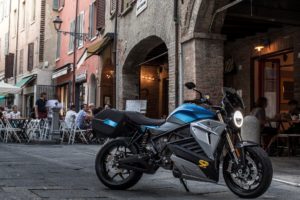 L'iniziativa, che nasce da realtà di riferimento nel mondo delle due ruote, della mobilità e del turismo sostenibili, sarà la prima di una collaborazione che vedrà coinvolti Energica, Gresini e Trentino.
Trentino è un territorio caro ad Energica, una delle aree più sensibili al tema della sostenibilità ma anche una delle zone più amate dai motociclisti – dichiara Livia Cevolini, CEO Energica Motor Company.

Il nostro grande impegno nello sviluppo di un ecosistema che possa promuovere e far prosperare la mobilità sostenibile è ora affiancato da partner d'eccellenza come Trentino e Team Gresini. Siamo orgogliosi di far parte di un evento cardine del ciclismo mondiale, in attesa del grande debutto di Matteo Ferrari e Lorenzo Savadori nella prima tappa di MotoE al Sachsenring.
Fonte: Energica Motor Company