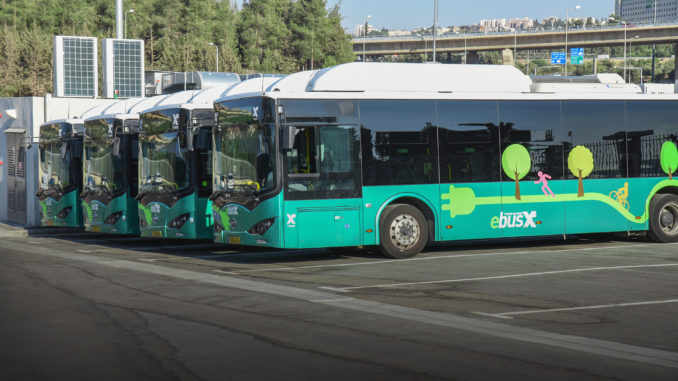 The Israelian largest public transport operator Egged, has taken delivery of ten new 12-metre BYD single-deck eBuses 100% emissions-free.
The fleet of ten, two-door, low floor eBuses follows previous deliveries of BYD vehicles to Egged in 2017 – in Haifa – and go into service on Egged's route 15 in Jerusalem following a special hand-over ceremony.
Receiving the new BYD fleet were the Mayor of Jerusalem, Moshe Leon, alongside the Chairman of Egged, Avi Fridman.
Mr Fridman said: Egged is happy to be part of the change toward electric transportation in Jerusalem. Egged sees BYD as a strategic partner on this important path to making our world cleaner.
Mayor Leon went on the emphasise the important role that electric mobility will play in Jerusalem's public transport system and the many benefits its residents can expect to enjoy.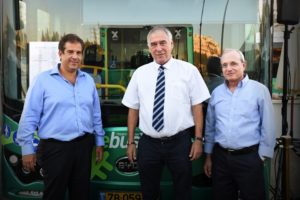 Also in attendance at the hand-over was Mr Asi Shmeltzer, Chairman of the Shlomo Group, and Doron Vadai, CEO at BYD's importership in Israel, Shlomo Motors.
The BYD eBus fleet is growing in Jerusalem, as public transport in the city starts moving towards 100% emissions-free, electric mobility – said Mr Shmeltzer. The existing fleet of BYD single decks – delivered in 2017 – have performed extremely reliably, delivering high levels of productivity for Egged and offering great appeal to passengers.

This latest, larger fleet of BYD eBuses – he said – will make Jerusalem even cleaner, and I'm sure other Local Authorities will be paying close attention to the continuing success of BYD eBuses in operation.
Source: BYD