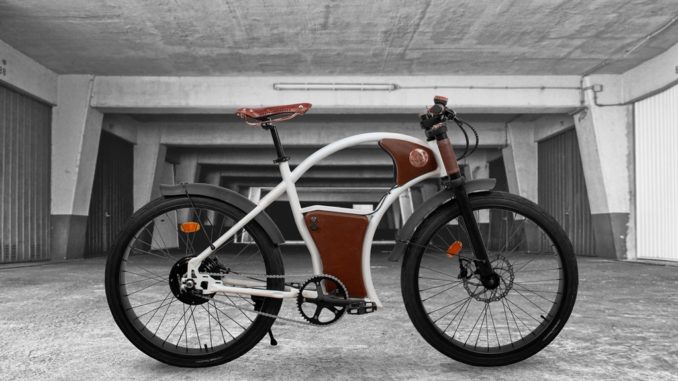 Company Rayvolt UK, from Bicester Motion, Oxfordshire has an ultra-modern range of e-Bikes, but with an special feature in the complete line-up: the retro-styled e-Bikes.
As COVID accelerates change in the UK's travel and commuting habits, Rayvolt UK offers stylish mobility for people who strive to reduce their environmental impact.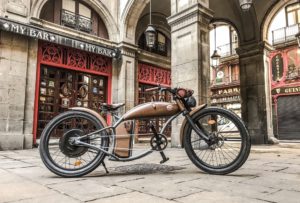 Research shows* that bicycles, electric bicycles and electric scooters are looking increasingly attractive, as people look to use their cars less and shy away from the confinement of public transport. Approximately 20% of city dwellers surveyed are interested in an electric bike reflecting what is a growing demand for 'green' personal mobility.
As the country gets to grips with the long-term effects of COVID-19, there's a shift in how people will travel in cities, and the concept of socially responsible alternatives is really gaining traction – said Rayvolt UK's Managing Director, Graham Kresfelder. Demand for e-Bikes is growing fast and Rayvolt UK is a challenger brand in a largely colourless market. loop's base at Bicester Motion offers the perfect location to host and demonstrate the range of e-Bikes and allows media to really understand them in realistic conditions. We wanted a different approach, and working with loop means we can really show Rayvolt UK's relevance and the importance of e-Bikes as personal or micromobility devices.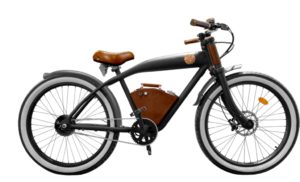 Instead of viewing e-Bikes as appliances, Rayvolt UK provides vehicles that are enjoyable to own and experience. With a clean-sheet design and smartphone-app integration, each is hand-finished before delivery and can be personalised with a range of accessories and bespoke services. With a focus on quality, its e-Bikes use the highest quality components and engineering and provides the very best customer care from a UK-based service centre.
* source: Driving the Future: Transport Use
Source: Rayvolt UK