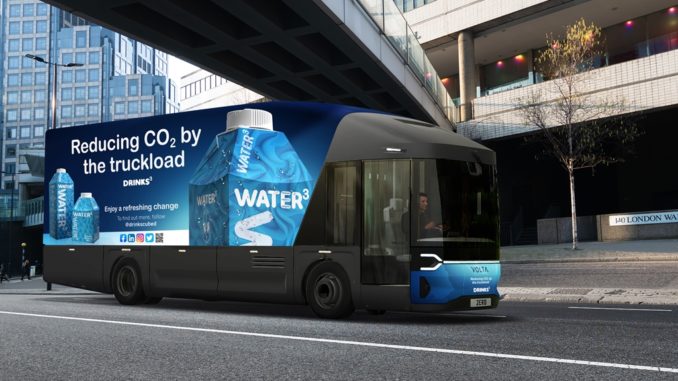 London based sustainable drinks brand Drinks Cubed signed a multi-million-pound deal for the supply of a fleet of Volta Zero vehicles.
Less than a month after the launch, with this order Drinks Cubed become the first buyers of the revolutionary new Volta Zero truck.
Drinks Cubed plans to add the electric truck into their distribution operations between 2022 and 2023.
Drinks Cubed is the world's first drinks company to use FSC certified paperboard and ASI certified aluminium, and EU sourced plant-based plastics in their packaging. Complementing the Drinks Cubed approach to innovation and sustainability, the Volta Zero is the first road vehicle to use a carbon-neutral, naturally grown flax fibre and biodegradable resin composite in the construction of its exterior body panels.
Commenting on the purchase of the Volta Zero vehicles, co-founder of Drinks Cubed, Sukhi Sindhu, said;
When we set up Drinks Cubed, we wanted to do things right from the get-go. We are incredibly passionate about the challenges humanity faces today but like the team at Volta Trucks, we weren't content with just discussing the problems – we wanted to find the solutions. So, as well as looking at our carbon footprint when it came to our packaging, we also needed to address our distribution too. That is where the Volta Zero will play its part. Volta Trucks has taken a holistic approach to sustainability, looking further than just tailpipe emissions and into sustainable methods of manufacturing and components. With Volta Trucks, we have found a brand with shared sustainability values.
Source: Volta Trucks