At the international EICMA motorcycle show in Milan in November 2017, Continental has been unveiled the study of 48V electric scooter, conversion from Vespa GTS 125.
This is powered by a 48-volt electric motor (with max. 9.6 kW at max. 18,000 rpm) and is fitted with a lithium-ion battery and corresponding control electronics.
The reference class is 125cc. The handling and maximum speed of internal combustion engines are almost identical to electric drives, while the 48V electric scooter has a naturally lower range due to its battery.
The electric scooter must be recharged at an outlet after 75 kilometers, while conventional scooters can travel 300 kilometers before needing more fuel.
But who uses a scooter for long-distance travel? Most scooters are only ever used to cover short distances in urban areas.
Interestingly, the 48V electric scooter actually offers superior vehicle dynamics to the internal combustion engine, with much better acceleration and greater agility in city environments. Driving pleasure is enhanced by the knowledge that an environmentally friendly electric vehicle will help to improve air quality in the long run. And with a quiet purr rather than a loud rattle, the 48V electric scooter also makes less noise.
How Will the 48V Electric Scooter Gain Momentum?
Since January 2017, newly registered motorcycles throughout Europe must have ABS brake systems like those that Continental has been developing and producing for over ten years for motorcycle manufacturers worldwide. The top priority for developers is to retain freedom of choice for motorcyclists – they should be supported, not patronized.
This guiding principle applies to all Advanced Rider Assistance Systems (ARASTM) developed by Continental. In addition to the ABS, the family of "assistants" also includes Traffic Sign Assist, Blind Spot Detection, Forward Collision Warning, Head Light Assist and Adaptive Cruise Control. With more safety in every detail, there are plenty of reasons to leave the car at home and head out on two wheels.
The influence of two-wheeled vehicles is often underestimated, but for millions of people – particularly in Asia – they are one of the pillars of urban mobility. Whether electric drives or continuously optimized internal combustion engines, all these innovations and efforts help to protect the environment and keep our air clean.
More Safety, More Acceptance
The more people swap four wheels for two, the more cleaner technologies will reduce the burden on the roads and environment. Not only will emissions and consumption decrease overall, but the space saved on roads and in car parks will also reduce the burden on towns and cities. It is therefore important to increase acceptance of two-wheelers.
The Right Tread Is Crucial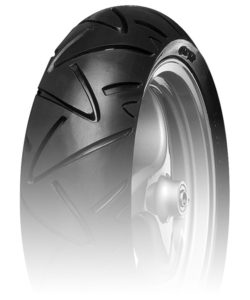 The state-of-the-art ContiTwist scooter tire for touring and city traffic provides the necessary grip. An innovative mixing technology for a long service life ensures very precise handling on wet and dry roads, combined with harmonious handling characteristics. The newly developed Continental scooter tires will even meet the requirements of luxury scooters – both electric and conventional – with large cylinder capacities.
Four questions for Christian Eder, Manager Business Development Vehicle Electrification
Mr. Eder, is the 48V electric scooter a one-off show vehicle or something more?
Definitely the latter. We have lots of plans for this electric motor. For example, we can offer retrofitting sets at attractive prices. And the many new city-based sharing mobility services can round off their portfolio with retrofitted scooters. We are also preparing collaborations with internationally renowned manufacturers of two-wheeled vehicles. We are currently engaged in very positive negotiations in many different directions.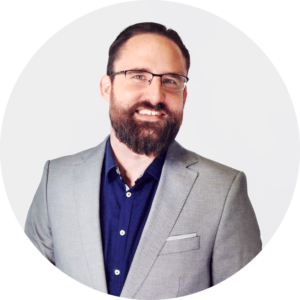 Will this idea remain restricted to the European market?
No, of course not. We are also in close contact with a number of Asian companies, for example in India and China, where demand is particularly high.
What about the cost?
The 48V electric scooter is absolutely competitive. The slightly higher purchase price is quickly offset by the lower price of energy needed to run it and by the reduced maintenance costs.
What further potential do you see for this?
The great advantage of the high-performance 48-volt engine is its compact size, including the control electronics. The absence of high voltages is also great for safety because extensive safety precautions are not required. The electric motor could certainly also be used to power vehicles with more than two wheels. Think of tuk-tuks, for example, the auto rickshaws that fill the streets of countries such as India, Thailand and Kenya. Retrofitting these vehicles with our 48-volt engine would really help to improve air quality.
Source: Continental