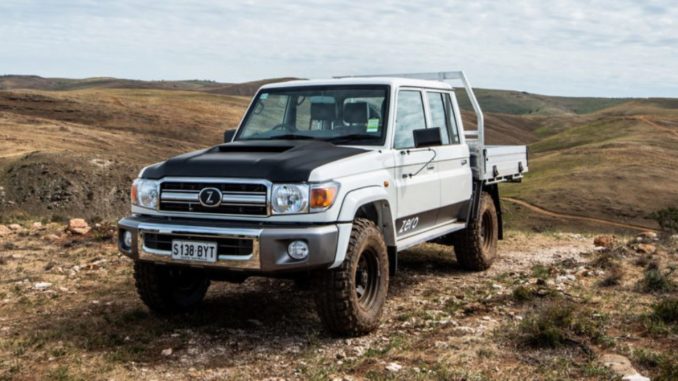 The new electric utility truck named ZED70 is the first electric ute engineered in Australia for use in the harsh climates found in the mining and agribusiness industries.
The fully electric vehicle is based on the Landcruiser 79 series platform and promises a range of up to 350km (220 miles).
The pickup was developed in Adelaide, South Australia, over the past year by Dave Mitchell and Tim Possingham, who both have extensive experience in motorsport and original equipment manufacturing (OEM).
They set up Zero Automotive to address the growing demand and fleet targets for zero emission vehicles, especially in the mining and agribusiness industries.
Possingham said they didn't plan to mass-produce the ZED70 but would rather supply commissioned vehicles that met specific industry needs.
This vehicle is a bespoke vehicle that we designed to suit the application whether it be mining, agribusiness, or local and state governmental agencies – he said.
The South Australian company specifically worked with mining and energy companies to understand their vehicle fleet needs, such as zero emissions in underground mines and the elimination of diesel fuel on sites.
It's a priority for those types of clients to reduce their emissions and also clean up the environment that some of the workers are working within.
Diesel particulates in particular, are hazardous for the people to breathe in, so in a confined environment, where there's very large costs involved in ventilation, removing the source of noxious fumes is it certainly something that can have a shorter payback (for the ute).
The ZED70 is already Australian design rules compliant and road legal and will sell for less than AUD$200,000.
It's available in 20 to 120 kilowatt hour battery packs, with modular battery packs in it, and has a 700 Newton meter electric motor in it – said Possingham.

That has more torque than the factory turbo diesel V8 that's normally found in this Landcruiser 79 series platform.
He said advances in technology meant the cost of the vehicle would reduce over time and also allowed Zero Automotive to customise each EV for the client – such as implementing automatic speed limiting for mining sites – to add value.
by Jim Plouffe, Publishing Editor
Source: The Lead South Australia
Pictures: David Karaduman