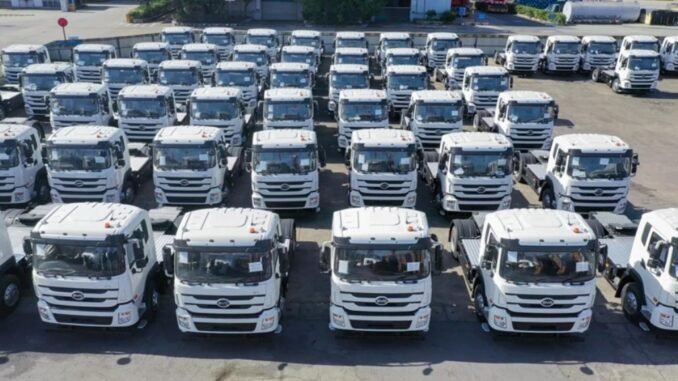 BYD completed last week the shipment of a batch order of 304 Q1R heavy-duty electric trucks destined for four ports of the Adani Group in India.
Adani Group is an Indian multinational and also the largest port developer and operator in India. Q1R heavy-duty electric trucks were shipped in batches to Ennore, Katupalli, Hazira and Mundra ports of Adani Group and five of them have reached Katupalli port and started operation.
For its stable, efficient, and emission-free performance, Q1R has been highly recognized by senior officers of the Adani Group and the ports.
This purchase is known as the first ever sizeable batch order for heavy-duty electric trucks for port operation in India.
According to Adani Group, it plans to deploy all 400 electric tractors in 2023, to diminish the emission and to operate the port sustainably by 2025.
Source: BYD