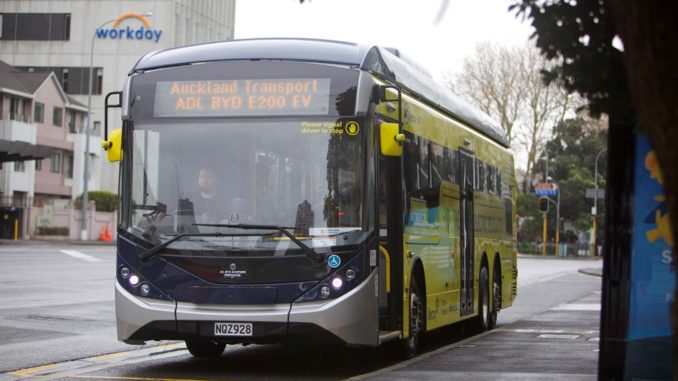 BYD and Alexander Dennis Limited (ADL) delivery on August 18th the first three-axle BYD ADL Enviro200EV XLB electric bus in New Zealand.
Built locally by ADL's partner Kiwi Bus Builders on a BYD chassis, the delivery fully supports New Zealand's transition to a decarbonised bus fleet by 2035. Joining the Auckland Transport fleet, the zero-emission bus will be evaluated in New Zealand's largest city on trials sponsored by Mercury Energy.
To meet the requirements of local transport authorities and operators, the Enviro200EV XLB is a new step in the evolution of the successful combination of BYD's battery technology and ADL's expertise in tailoring buses.
This 12.6m long electric bus has three axles and provides a total passenger capacity of 78 ensuring operational flexibility. Additionally, 36 passengers can be seated, and two wheelchair spaces are provided which are accessed via a manual ramp at the front door.
The launch vehicle has been wrapped in an advertisement for energy supplier Mercury Energy, which will support the trial of the electric bus.
Source: BYD