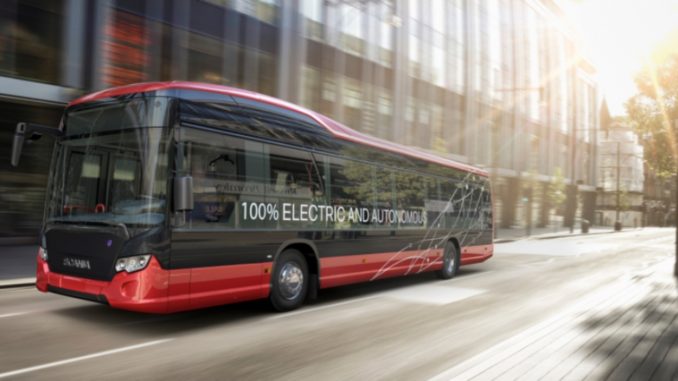 L'operatore di trasporti pubblici più grande dei paesi nordici, Nobina e il costruttore Scania collaboreranno per iniziare le sperimentazioni di bus a guida autonoma.
La sperimentazione avverrà su linee operative nella zona di Stoccolma.
Questa tecnologia è ora abbastanza matura perché si possa iniziare la sperimentazione delle attività di trasporto autobus su strade pubbliche. Il progetto su autobus di questa misura è il primo della sua tipologia in Europa – dice Karin Rådström, Head of Buses and Coaches, Scania. Il progetto fornirà moltissime informazioni per un ulteriore sviluppo di autobus a guida autonoma di grandi dimensioni, prima che questi veicoli vengano introdotti su larga scala sul mercato.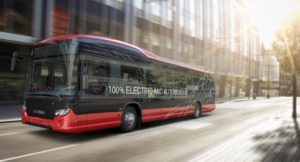 Le sperimentazioni si svolgeranno in due fasi: la prima non prevede passeggeri mentre la seconda vedrà a bordo pendolari. Dato che la sicurezza è l'elemento prioritario nello svolgimento delle sperimentazioni, gli autobus avranno comunque un conducente a bordo per monitorare le operazioni e dare assistenza ai passeggeri.
Noi che lavoriamo per Nobina siamo fortemente impegnati in ciò che crediamo sarà una parte importante del trasporto pubblico nel futuro – dice Henrik Dagnäs, Managing Director, Nobina Svezia. Queste sperimentazioni ci forniranno conoscenze ed esperienze riguardanti gli aspetti pratici di gestione di autobus a guida autonoma e permetteranno ad un maggior numero di persone di utilizzare il trasporto pubblico. I requisiti dei bus a guida autonoma saranno uguali a quelli usati in altri tipi di operazioni, compresi l'affidabilità, la sicurezza e la disponibilità.
I due bus elettrici Scania Citywide LF collegheranno Barkaby, una zona residenziale in grande espansione che si trova a circa 20 chilometri dal centro di Stoccolma, con una vicina stazione della metro. Gli autobus saranno in servizio lungo una nuova linea dedicata di 5 chilometri con quattro fermate, inizialmente la guida autonoma è prevista per una tratta di circa un chilometro. Durante la seconda fase della sperimentazione si prevede che questo servizio venga usato approssimativamente da 300 passeggeri ogni giorno.
I sistemi di traffico e di controllo per gli autobus autonomi verranno gestiti da Scania e Nobina congiuntamente. Il progetto di sviluppo è già stato avviato e secondo i piani il periodo di sperimentazione avrà inizio nel 2020. Durante tutta la durata della sperimentazione si raccoglieranno dati, per esempio, sulla velocità media, sul tempo di attività, sulle prestazioni riguardanti la puntualità, sulla risposta alle deviazioni e sulla soddisfazione dei passeggeri. Sono già stati attivati svariati progetti innovativi per i trasporti pubblici a Barkaby, che è stata descritta come la città più moderna al mondo per il suo sistema di traffico. I progetti includono i primi bus elettrici a guida autonoma che svolgono regolare servizio di traffico, infrastrutture e veicoli per il sistema di autobus espresso "Bus Rapid Transit", e nuove soluzioni digitali – tutto grazie alla collaborazione tra la Regione Stoccolma, il comune di Järfälla e Nobina.
Fonte: Nobina