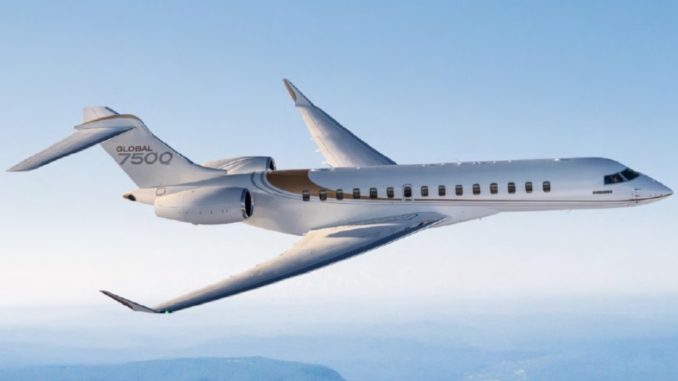 The first environmental document for a business aircraft has been published, corresponding to the Global 7500 model, a business jet designed and produced by Bombardier.
Bombardier's Global 7500 has a remarkable range of 7,700 nautical miles (14,260 km) and a maximum speed of Mach 0.925 (969 km / h), it can also operate from short runways, managing to land in less than 800 m and take off at full load (53 t.) in 1,768 m.
The aircraft can accommodate up to 19 passengers in four different areas, has a suite dedicated to the crew with a kitchen and offers the possibility of creating a real sleeping area.
Its entire life cycle has been validated by the International Environmental Product Declaration, an independent environmental verification program based in Sweden, which has taken into consideration a large number of parameters, including the possibility of using the Sustainable Aviation Fuel (SAF), the recyclability of the construction parts, the eco-compatibility of the internal design, the use of alternative energy sources for the production line and the global footprint of CO2.
You can read and / or download the report below (PDF in English language)
Bombardier Global7500 Environmental Product Declaration brochure EN
#LucaPaoloSalvatori #theEMNteam