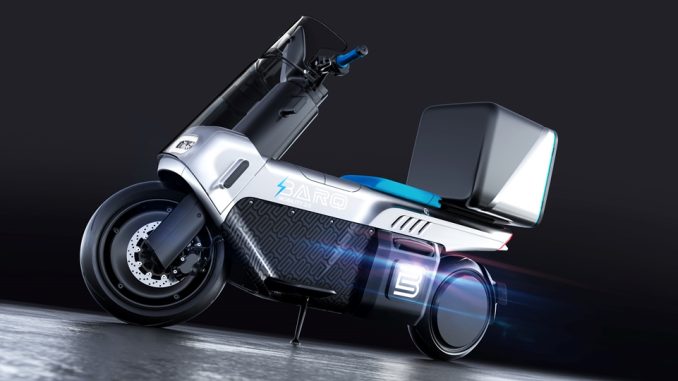 Barq, the first provider of smart and sustainable electric mobility solutions of MENA* region, reveals its prototype electric scooter for last-mile delivery.
In this way, Barq is redefining MENA's mobility (Middle East North Africa) scene with its world class delivery bike.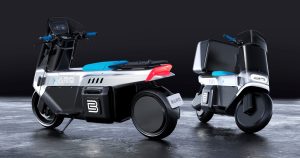 Its debut product the Renamax was purpose built and developed in collaboration with restaurant giant Americana and delivery platform Jahez, the Renamax has been designed to tackle the global challenge of inefficient costs and low productivity within the rapidly growing last-mile delivery market.
Designed by world-renowned design and engineering firm Callum, the Renamax features swappable battery technology, a range of up to 150km per charge from the 5.6 kWh Lithium unit and a 97km/h top speed from the 9KW electric motor. Also featured is a reverse gear, multiple riding modes and an integrated 8inches touch screen.
The Renamax was purpose-built and engineered to tackle the challenges of the MEA region, through multiple engineering innovations from battery cooling, to IoT and fully integrated software to custom made storage and delivery areas designed to improve the quality of deliveries through temperature control. The insulated top box includes a food safe lining, configurable shelving and integrated thermometer. The electronically controlled locking system logs and tracks all box open and closing for additional security.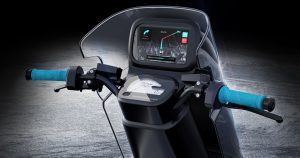 Using rider feedback to improve useability, the Renamax has an improved rider position for comfort, a special textured seat to lower heat during prolonged use, USB connectivity and led daytime running lights.
Production will start in late 2022 and Barq expects to manufacture 50,000 units within the region by 2025 to support the UAE, Saudi Arabia and Egypt, the world's largest commercial motorcycle markets. Couriers will be able to lease the Renamax via delivery platforms and leasing companies for a low monthly subscription barq has already managed to attract the interests of some of the biggest industry players in the region
The Renamax joins Barq's existing portfolio of mobility solutions including an electric bike for hyperlocal delivery and the Guinness World Record Breaking YAS1, a drone capable of travelling 5km in 10 minutes.
Source: Barq