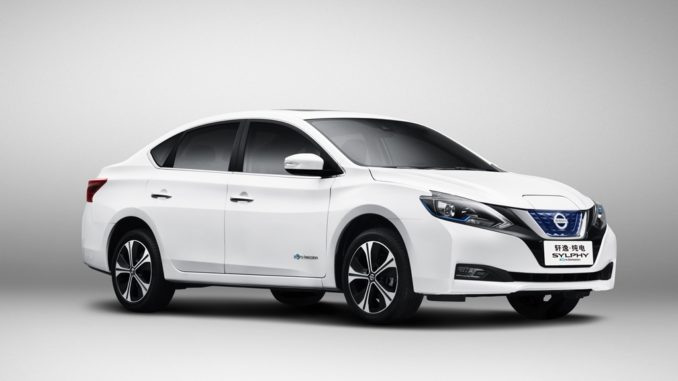 Nissan lancia al Salone di Pechino la Sylphy, la sua prima auto elettrica costruita in Cina per i clienti cinesi.
Le tecnologie all'avanguardia e l'abitacolo spazioso garantiscono comfort e praticità. Inoltre il veicolo assicura un'autonomia di percorrenza fino a 338 chilometri, secondo gli standard ufficiali cinesi.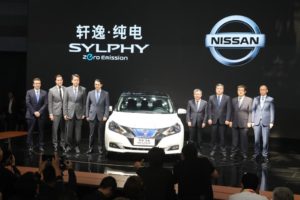 José Muñoz, Chief Performance Officer di Nissan & Chairman of the Management Committee per la Cina, ha presentato il modello a Pechino e ha dichiarato:
La nuova Sylphy Zero Emission rappresenta un passo avanti nella nostra strategia di elettrificazione per la Cina. E' il primo veicolo elettrico Nissan prodotto su larga scala per il mercato cinese, nonché uno dei 20 modelli elettrificati che prevediamo di lanciare nei prossimi cinque anni.
Sylphy Zero Emission è ambasciatrice della roadmap strategica Nissan Intelligent Mobility, che si propone di ridefinire il modo in cui i veicoli vengono guidati, alimentati e integrati nella società. Fondata sugli stessi presupposti di Nissan Leaf, Sylphy Zero Emission ne eredita le tecnologie principali, offrendo al tempo stesso la stabilità e l'affidabilità di un passo più lungo.
Il pianale del veicolo elettrico permette di posizionare la batteria sotto i sedili. Il risultato è un abitacolo comodo e accogliente, con uno spazio per le gambe ai vertici della categoria.
I sedili ergonomici riscaldabili contribuiscono ulteriormente al comfort. Una speciale funzione di connettività permette il controllo remoto tramite smartphone delle opzioni audio e video.
Le vendite di Nissan Sylphy Zero Emission inizieranno entro la fine del 2018.