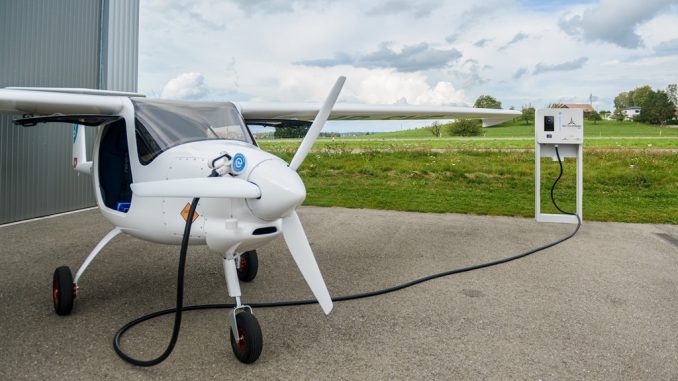 On September 4 at the Birrfeld airport, in the context of AEW eMobility day 2021, con be possible to see an experience of the trailblazing airplane charging from Green Motion.
AEW Energie AG is holding an event that makes electromobility come alive between 12:00 to 17:00 on September 4th at the Birrfeld airport.
During the event, the revolutionary electric aircraft "Pipistrel Velis Electro" will be charged by Green Motion's cutting-edged airplane charger – Skycharge, along with other electric vehicles (EV) chargers from Green Motion will be showcased.
Source: Green Motion