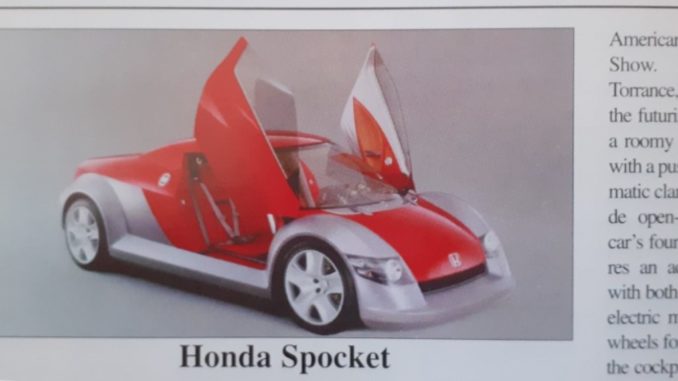 Part sports car, part pick-up truck, the Honda Spocket is a prime example of what we might be driving in the 21st century and will make its North American debut at the L.A. Auto Show.
Designed in Honda's Torrance, California design studio, the futuristic Spocket converts from the roomy four-seater to a two-seater with a push of a button, while its dramatic clamshell top retracts to provide open-air driving.
The concept car's four wheel drive system features and advanced hybrid powertrain with both a gasoline engine and two electric motors that propel the rear wheels for better acceleration.
Inside the cock-pit, the Spocket is highlighted by striking angle, design creativity and technological ingenuity.
Source: Electric Motor News n° 1 – January 2000