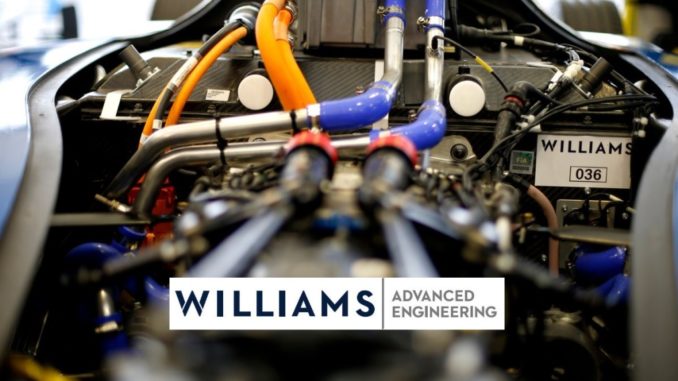 The Gen3 battery system of the ABB FIA Formula E World Championship will be supplied by Williams Advanced Engineering (WAE).
The announcement revives a highly successful relationship that began when WAE was chosen as the first supplier of batteries to the electric racing series. Instrumental in helping establish Formula E to a global audience, WAE built and produced a bespoke battery system in just under a year, which successfully launched and powered the entire grid over four seasons of racing.
The series has progressed year on year and now has 24 cars competing at the highest level. The Gen3 spec will showcase advanced battery technology through improved energy density, lifecycle, durability, fast charging and power capability.
We're extremely proud to be appointed the Gen3 battery supplier for the ABB FIA Formula E World Championship, particularly as we have been an integral part of the series from the start – said Craig Wilson, WAE Managing Director. High performance batteries are one of WAE's core competencies and I am confident we will add further value in the areas of energy density, thermal efficiency, overall performance and reliability. Racing in such a competitive environment is also a challenge for batteries, but one that we embrace. We look forward to supporting the series as it moves to its next exciting chapter.
About Williams Advanced Engineering ("WAE")
Williams Advanced Engineering Limited operates a technology and engineering services business. In 2010, Williams Grand Prix Engineering Limited began diversifying its operations, leading to the establishment of the Williams Advanced Engineering division, which became Williams Advanced Engineering Limited.
Combining cutting edge technology and the industry's best engineers with precision and speed to market derived from four decades of success in the ultra-competitive environment of Formula One, Williams Advanced Engineering provides world class technical innovation, engineering, testing, manufacturing and operational consultancy services to the automotive, motorsport, aerospace, defence, health and energy sectors. Working in close collaboration with its customers, Williams Advanced Engineering helps meet the sustainability challenges of the 21st century and improve performance, with its expertise in aerodynamics and thermodynamics, electrification, advanced lightweight materials, simulation and vehicle integration.
In December 2019, Williams Grand Prix Engineering agreed to the sale of a majority equity stake in Williams Advanced Engineering to EMK Capital, with Williams retaining a significant minority stake in the business. Williams Advanced Engineering has grown from an embryonic business in 2010 to a company employing 350 people engaged in many innovative and transformative technical areas for a growing list of clients. The investment by EMK represented a natural next step in the evolution of the company, unlocking the potential for further growth.
The company was honoured with the Queen's Award for Enterprise in Innovation 2018.
Source: Williams Advanced Engineering