Volkswagen R e Volkswagen Motorsport intensificano la collaborazione e puntano a conquistare la cronoscalata più famosa al mondo con l'inedita elettrica da competizione I.D. R Pikes Peak, l'anima sportiva della gamma I.D.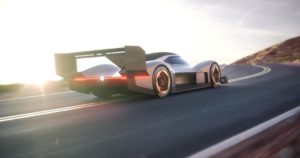 Il prototipo da competizione completamente elettrico con cui la Volkswagen parteciperà alla Pikes Peak International Hill Climb il prossimo 24 giugno 2018 in Colorado (USA) è dotato di trazione integrale ed è l'ambasciatrice della futura gamma I.D. 100% elettrica e delle Volkswagen più sportive, le versioni R.
La marca Volkswagen offrirà più di 20 modelli totalmente elettrici entro il 2025. L'avvio della produzione in serie del primo modello I.D. è programmato per la fine del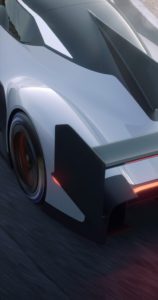 2019 a Zwickau, in Sassonia.
Con la famiglia I.D. della Volkswagen vogliamo essere all'avanguardia della mobilità elettrica – ha spiegato Frank Welsch, Membro del Consiglio di Amministrazione con Responsabilità per lo Sviluppo. Gareggiare nella cronoscalata più famosa al mondo con la I.D. R Pikes Peak non ha solo un significato simbolico, ma è anche un test importante per lo sviluppo generale delle auto elettriche.
Jürgen Stackmann, Membro del Consiglio di Amministrazione con responsabilità per Vendite, Marketing e Post-Vendita, ha aggiunto:
La Pikes Peak è una delle gare motoristiche più iconiche del mondo. Per la Volkswagen rappresenta una opportunità fantastica per cambiare la percezione della mobilità elettrica, sia dal punto di vista emozionale sia sportivo, grazie al progetto della I.D. R.
La "Race to the clouds" fino a 4.300 metri: un conto in sospeso dopo la mancata vittoria nel 1987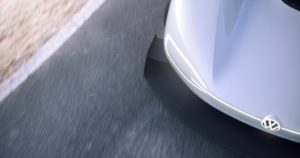 La Pikes Peak International Hill Climb – che gli appassionati chiamano anche "Race to the clouds", la Gara verso le nuvole – si tiene dal 1916 nelle Montagne Rocciose vicino a Colorado Springs. Il percorso di gara è lungo 19,99 km e si inerpica dai 2.800 metri della partenza fino alla sommità, situata a 4.300 metri sul livello del mare. La Volkswagen partecipò alla Pikes Peak per l'ultima volta nel 1987 con una spettacolare Golf bimotore da 652 CV. Purtroppo, la Casa di Wolfsburg mancò il successo di pochissimo.
È arrivato il momento di regolare i conti in sospeso – ha detto il Direttore della Volkswagen Motorsport Sven Smeets. La I.D. R Pikes Peak rappresenta una sfida estremamente eccitante per noi, perché ci permette di dimostrare cosa si può ottenere nel motorsport con un motore elettrico. Tutta la squadra che assiste il nostro pilota Romain Dumas è unita nell'obiettivo di raggiungere un nuovo record per un'auto elettrica.
L'attuale record nella categoria dei prototipi elettrici è di 8m57s118, ottenuto dal pilota neozelandese Rhys Millen (e0 PP100) nel 2016.