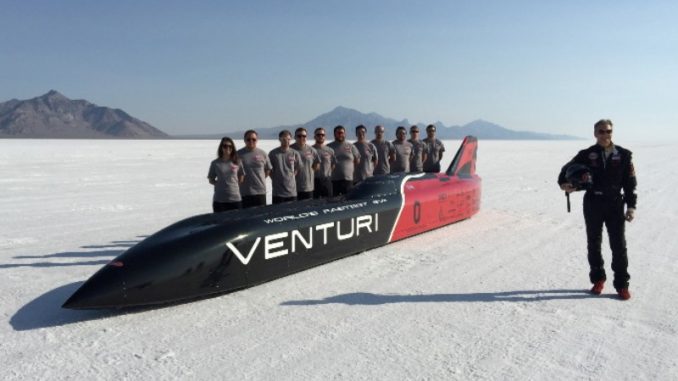 Fonte: Formula E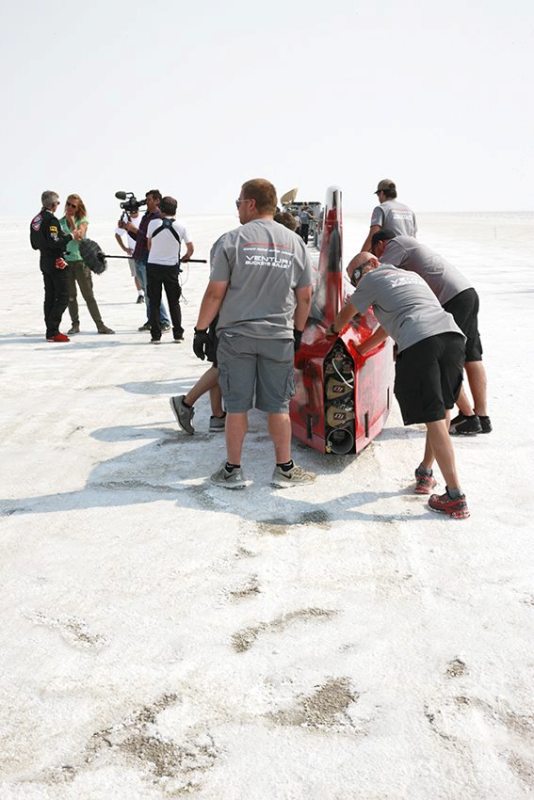 Salt Flats, Bonneville, Utah. USA. 26 Agosto 2015. Automobili Venturi e il suo partner The Ohio State University Center for Automotive Research hanno raggiunto un nuovo record di velocità su terra con la vettura elettrica Venturi VBB-3 a Bonneville Salt Flats, negli Stati Uniti d'America.
Venturi ha stabilito un nuovo record di velocità su terra FIA con una velocità media di un miglio di 240,320 mph (386,757 kph), anche se, il record è soggetto a omologazione FIA. Tuttavia, a causa delle difficili condizioni della pista, la macchina non è stata in grado di superare il suo obiettivo finale di 307 mph (495 km/h), fissato dalla Venturi VBB-2.5 nel 2010.
Gildo Pallanca Pastor, proprietario di Vetturi ha detto:
"Nonostante una strada sterrata e un calendario estremamente ridotto, abbiamo stabilito un nuovo record nella nostra categoria. Il nostro potenziale è stato dimostrato ancora una volta, ma dobbiamo essere soddisfatti di quello che abbiamo fatto nelle condizioni in cui abbiamo dovuto lavorare. E in queste condizioni dobbiamo essere molto cauti con la sicurezza di Roger".
Roger Schroer, il pilota della VBB-3, ha dichiarato:
"In 11 anni qui non ho mai guidato su una pista così difficile la vettura scivolava sulla superficie da un lato all'altro a causa di punti deboli e dislivelli".
David Cooke, team manager The Ohio State University Centre for Automotive research ha dichiarato:
"Siamo andati più velocemente di quanto siamo mai andati con questa vettura, ma è stata una settimana molto difficile e abbiamo fatto qualche danno alla macchina provocati dalle vibrazioni estreme Ma io. Sono molto fiducioso che con una buona pista la VBB-3 può raggiungere il suo obiettivo".
no images were found