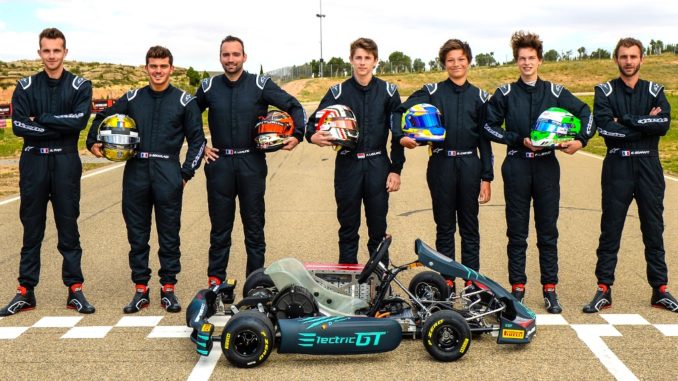 Seven drivers from Venturi Next Gen Academy took part in a eKarting Series test on Motorland – Aragon race track: Pierre-Louis Chovet, Benjamin Cartery, Dorian Boccolacci, Arthur Leclerc, Maxime Pain, Kevin Leaune and Gaëtan Goarant.
Venturi, the Monegasque electric vehicle manufacturer and owner of the Venturi Formula E Team, launched Venturi Next Gen Academy in March 2018 and aims to take budding young drivers to the very top of electric motorsport, making Venturi once again one of the pioneers of a new era.
A logical path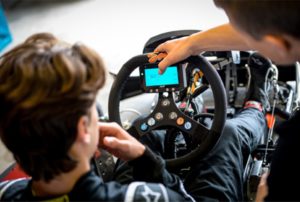 For decades, the karting track has been the proving ground for the next generation of racers and the Electric GT eKarting Series will create a path for young talented drivers to top-level international racing.
Manufactured by Play and Drive, up to 20 Electric GT eKarts will take to the race track for the first event later this year as part of the 10-race Electric Production Car Series championship. The trio of race categories will also include the Electric GT eSports Series, offering a gateway from virtual racing to the circuit.
What they say
eKarting is both an ambitious and promising project. I enjoyed working with the engineer assigned to us. I was comfortable talking to him, using what I'd learned in theory classes at the academy. I found the driving more interesting than with a conventional gas engine kart. The torque lets you exit corners really impressively. I can't wait for the next session!
Kevin Leaune, member of Venturi Next Gen
eKarts are really nice to drive. They have huge torque and power. They definitely beat gas engine karts. Some things are different. For example, this was the first time I'd driven a kart while taking into account what I could hear, since the engine makes almost no noise.
Arthur Leclerc, member of Venturi Next Gen
I created Venturi Next Gen to open up new horizons for the younger generation and prepare them for the motorsport of the future. So it was vital for them to test out the very first high-performance eKarts in history. At the next session of theory classes in Monaco, we'll be analysing today's telemetry data together. The aim is always the same: to understand electric motors and optimise driving for this kind of vehicle. I would like to thank Mark Gemmell, CEO Electric GT Holdings Inc. for the invitation.
Gildo Pastor, President of Venturi
The Electric GT eKarting Series really is the first junior category of its kind for all-electric racing and the racing community has seen the series as an ideal proving ground for young drivers who want to compete at the highest levels of electric motorsport. Venturi is a proven pioneer in EV technology and it is a pleasure to see their Venturi Next Gen drivers get behind the wheel of our EGT eKarts as part of their development.
Mark Gemmell, CEO Electric GT Holdings Inc.
Venturi Next Gen will keep a close eye on Electric GT eKarts development.