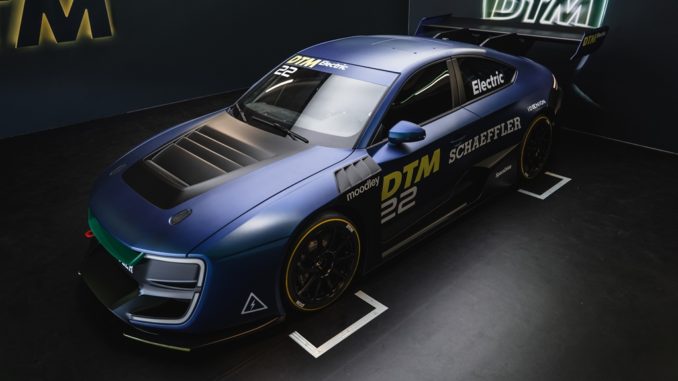 The future of the DTM (Deutsche Tourenwagen Meisterschaft) will be green and electric and Schaeffler will be the new series and innovation Partner.
The announced has been made after the final DTM race weekend of 2020.
As the new Series and Innovation Partner of the DTM, Schaeffler and the umbrella organisation, ITR (Internationale Tourenwagen Rennen e.V.), are presenting a demonstration car at the Hockenheimring, which has four battery-powered Schaeffler drivetrains – one for each wheel – and is also equipped with Space Drive steer-by-wire technology. The prototype is driven by Formula E driver Daniel Abt and two-time DTM champion Timo Scheider, as well as Schaeffler Brand Ambassador, Sophia Flörsch.
We are looking forward to the partnership – said Matthias Zink, CEO Automotive Technologies at Schaeffler. Our innovative e-drive technologies have been producing success in Formula E since 2014 and are now also used in production vehicles. The collaboration demonstrates pioneering spirit and innovation, and underlines our desire, as technology partner, to make progress that has an impact on the world.
Demonstration car generates almost 1,200 HP
The demonstration car in action at the Hockenheimring generates almost 1,200 HP with 800 kW – that is virtually twice as much power as the current DTM cars (over 450 kW). The car accelerates from 0 to 100 km/h in 2.4 seconds, making it roughly 0.4 seconds faster than the current Schaeffler BMW M4 DTM.
It also features Space Drive steer-by-wire technology, which has been successfully tried and tested in motorsport, as well as an integrated vehicle dynamics control to control the four motors. In its role as a development platform for the electric DTM, outings are planned at DTM events in 2021.
It is then possible that the DTM will be a fully-electric race series from 2023.
"We pioneer motion". Schaeffler loves partnerships, particularly when they nurture future technologies
The global automobile and industrial supplier has only recently launched a new image campaign, with the goal of positioning the corporate brand Schaeffler and communicating the new claim "We pioneer motion". At the heart of the campaign is the concept "Green makes the difference", which symbolises that Schaeffler is a trailblazer when it comes to motion.
Matthias Zink:
The partnership with the DTM is perfectly suited to Schaeffler. As a pioneer, we want to challenge the status quo and push the boundaries – and, in doing so, to make a difference.
Source: Schaeffler