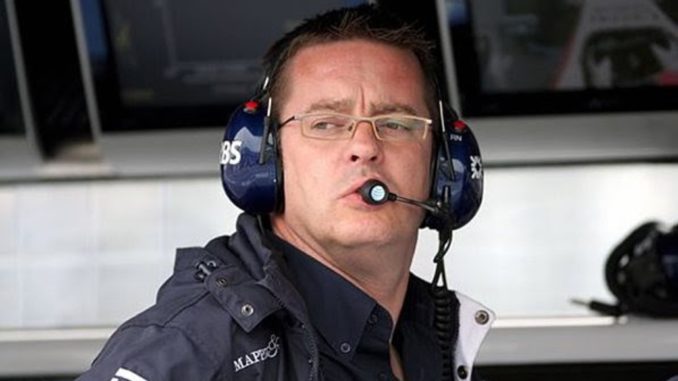 Rod Nelson entry in the NIO Formula E Team in the role of Head of Research and Development and will bring with him the big experience from his position as Chief Test and Support Engineer at Williams Grand Prix Engineering where he was the technical lead responsible for all track testing, factory based race support in addition to fulfilling the role of Technical Partner liaison in the Formula 1 team.
Nelson non onlys join NIO Formula E Team with those experience and also with a wealth of motorsport experience gained from positions at Lotus, Benetton/ Renault and Arrows F1 Teams, but he is also a Doctor of Philosophy, with a PhD in 'Computer Modelling and Control of Hydraulic Machinery' from University College, Cardiff.
The newly formed Research and Development Department will be sited at the NIO Formula E Team's HQ at Oxford University's Begbroke Science Park, UK and will be led by Performance Programme Engineering Director, Paul Fickers. The new R&D division will be responsible for providing a wide range of engineering services to both the Design and Race Engineering Departments.
Rod Nelson, Head of Research and Development, NIO Formula E Team, says:
With a background in Formula 1 I am very happy to be joining NIO at this exciting time. Whilst there are many elements of crossover between F1 and Formula E, the emphasis between them is often quite different. It seems a certainty that electric racing is the future of motorsport and I'm relishing the prospect of attacking the unique challenges racing electric vehicles will bring.
Gérry Hughes, Head of NIO Performance Programme, adds:
I am delighted that Rod will be joining the NIO Performance Programme as the Head of the newly formed Research and Development Department. This is a key appointment for our expanding organisation and sends a clear message that here at NIO, we will continue to strive to be the very best. Rod brings with him a wealth of experience in motorsport, spanning a F1 career of over 25 years and this will be fundamental to our success going forwards.