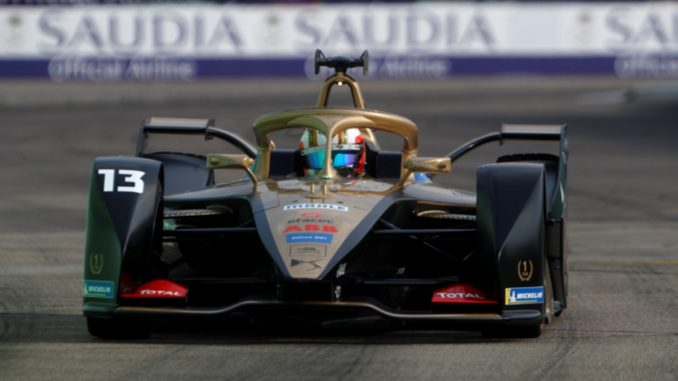 DS won both Formula E titles using a transmission designed and manufactured by Ricardo as a part of multi-year partnership with the automaker.
DS Techeetah's success in Season 6 builds upon the team's achievements in 2019. The team won the Season 5 constructors' championship while DS driver Jean-Eric Vergne took the drivers' title. With the impressive results of the Season 6 finale in Berlin, the constructors' title is retained while the team's drivers António Félix Da Costa and Jean-Eric Vergne, respectively took first and second place in the drivers' championship.
The engineering challenges of Formula E are as extreme as anything in liquid-fuelled motorsport formula, requiring a laser-like focus on driveline performance and efficiency.
Ricardo has been supporting DS Performance in Formula E for a number of years, including the supply of the transmission deployed in the double championship winning DS E-Tense FE19 car used in the 2018-2019 season. With typical 0-100 km/h acceleration of 2.8 seconds and very high motor speeds, gearbox weight and durability optimization are crucially important. In order to meet such requirements, Ricardo used its cutting-edge design and analysis methods, testing facilities, and world-class advanced manufacturing technology to deliver to DS Performance an extreme performance and high efficiency transmission for the successful DS Techeetah 2019-2020 season campaign.
On behalf of Ricardo I would like to congratulate both DS Performance and the DS Techeetah team in retaining both the constructors' and drivers' titles in Season 6 of Formula E – commented Ricardo Performance Products MD Martin Starkey. Formula E is a highly competitive sphere of motorsport in which the ultimate in engineering efficiency and reliability are paramount. Building on our longstanding partnership with DS Performance we were pleased to be able to provide our expertise in design, test, manufacture and competition delivery, to help contribute to DS Techeetah's double-winning campaign for Season 6 of Formula E.
Source: Ricardo