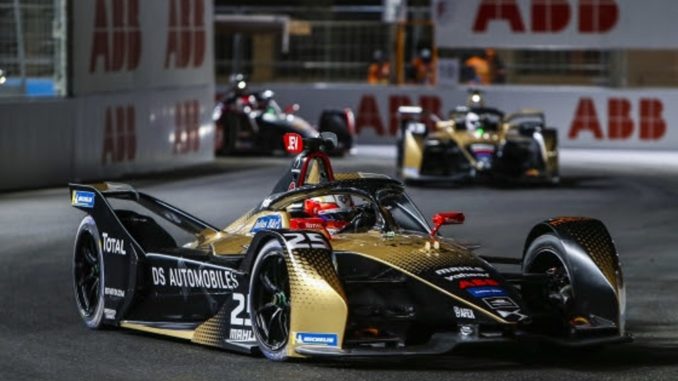 In the second E-Prix of the 2021 ABB FIA Formula E World Championship in Rome, DS Automobiles will launch the new DS E-Tense FE21.
Benefitting from the latest electric technologies and the renewal of almost all parts, the powertrain developed by DS Performance, the racing department of DS Automobiles, on behalf of DS Techeetah, represents a big technological 'step forward'.
Equipped with an engine, a gearbox and an inverter that have significantly evolved, the DS E-Tense FE21 will have a performance level much higher than its predecessor. Engineers from Total have contributed to the development of the new powertrain, cooperating closely with their DS Performance counterparts to elaborate specific and innovative lubricants and cooling fluids.
The new powertrain, a true technological showcase for DS Automobiles, has been homologated for 2 years and will aim at leading the DS Techeetah team towards a third double title in Formula E.
Xavier Mestelan Pinon, DS Performance Director:
On top of being an iconic event of the Formula E Championship, Rome will also mark a key moment for DS Automobiles. It is the round where will be launched our new powertrain, which will be used, according to regulations, until the end of the next season. Completely redesigned, it will bring significant performance gains. All this needs, of course, to be validated in race conditions, but the team is confident. The DS E-Tense FE21 should be a key asset for our drivers and the team in their bid for a new double title! On a more personal note, it will also be the event where I will pass the baton to Thomas Chevaucher, whom I congratulate and thank sincerely for what we have achieved together all these years. I am sure that he will know how to lead the team to new successes! I take the opportunity to say a warm 'goodbye and thank you' to every member of 'my team', with whom I have shared so many exceptional moments. It's with emotion that I will part company with such talented people…a family… I will continue to follow closely their achievements, and that won't be too difficult, as I am sure the team will be often seen on the highest steps of the podiums!
Technical specifications of DS E-Tense FE21
Type: Single Seater
Length/Width/Height: 5,16m x 1,77m x 1,05m
Wheelbase: 3,10m
Weight of the car: 903 kg minimum with the driver
Batteries: 52 kWh capacity, 385 kg
Engine: Electrique couplée aux roues arrière
Max power: 250 kW (338 CH)
Energy recovered power: 250 kW
Supply: 900 V
Brakes: ventilated carbon disks, 4 piston calipers, rear brake by wire
Max speed: 230 km/h (optimized for street circuits)
0 to 100 km/h : 2,8 sec
Tyres: Michelin Pilot Sport EV Season 7, 245x40R18 (Front), 305x40R18 (Rear)
Source: DS Automobiles