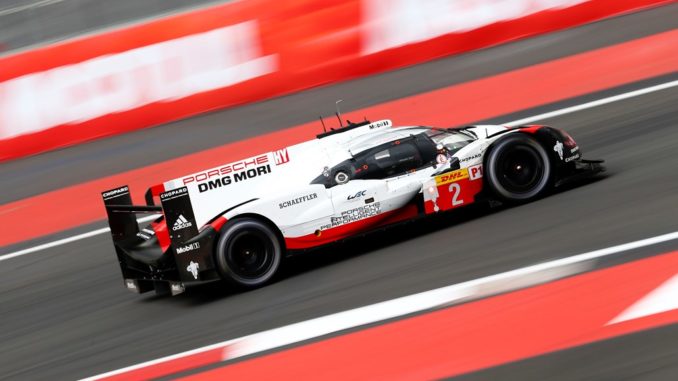 On the eighth of nine race weekends of the 2017 FIA World Endurance Championship (WEC) in China, Schaeffler and Porsche secured the drivers' and the manufacturers' title – marking the third consecutive WEC success after 2015 and 2016.
Source: Schaeffler
Herzogenaurach, Germany and Shanghai, China. November 5, 2017. Claiming the championship with high speed and high tech: Thanks to their second place in the 6-hour race at Shanghai International Circuit, Earl Bamber, Timo Bernhard and Brendon Hartley can no longer be bumped from the top spot in the drivers' classification of the FIA World Endurance Championship (WEC). After 2015 and 2016, this marks the third title win in succession for
Porsche and its partner Schaeffler. The early triumph has been perfected in the manufacturers' world championship as well.
"The races in the 2017 WEC to date have been pleasing us with gripping competition and electrifying technology. That we have won both titles already is outstanding and proves that Schaeffler's involvement in this series and with our partner Porsche has been the right choice," says Prof. Peter Gutzmer, Deputy CEO and Chief Technology Officer at Schaeffler.
In the motorsport scene, the WEC is known as a particularly tough as well as an ideal test laboratory for innovative powertrain technologies. It is an appropriate environment for a company like Schaeffler that is doing pioneering work in the development of hybrid systems for production vehicles. The Porsche 919 Hybrid, which is fielded in the top LMP1 category, is powered by both an internal combustion engine and an electric motor.
"The WEC makes the hearts of the fans and the engineers beat faster," Gutzmer continues. "Thanks to the regulations that emphasize the efficiency and energy recuperation of the vehicles, there is an active exchange between motorsport and production development."
Endurance racing has a great tradition. With the introduction of the LMP1 category for hybrid prototypes the WEC has become the capstone of race car engineering. In addition to the three titles, Schaeffler and Porsche in the last three years won the world's most important sports car race, the 24 Hours of Le Mans, as well.
The last race of the 2017 WEC season will be held in Bahrain. Porsche is going to enter Formula E at the end of 2019 for season 6. Schaeffler has been on the grid of the innovative electric racing series since its 2014/2015 inaugural season. Team ABT Schaeffler Audi Sport won the title in the 2016/2017 season that recently ended.
no images were found