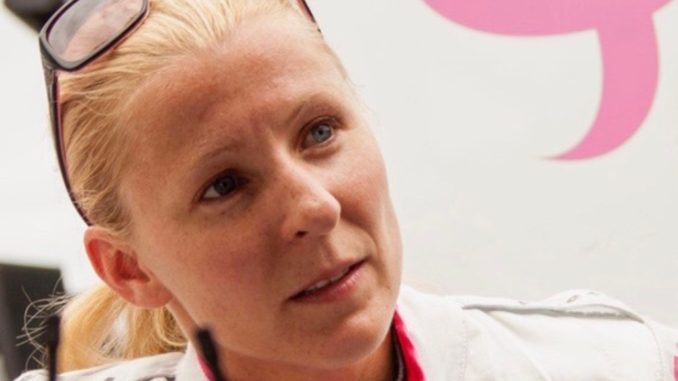 Pippa Mann will be GEOX DRAGON test driver and she will drive the Penske EV-3 at the Ad Diriyah Formula E In-Season Test.
The test after the first race of the year at Ad Diriyah will be the first of 3 Official In-Season Tests for the 2018/19 ABB FIA Formula E Championship.
Pippa grew up racing karts, then moved into open-wheel racing in Europe where she became the first female driver to score points in World Series by Renault, and the first female driver to start a race from pole position in that series. For 2009, she moved to the U.S.A to race in Indy Lights, the feeder series to IndyCar.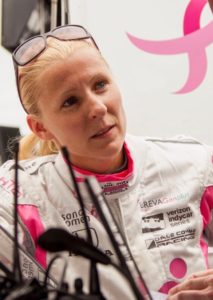 Pippa drove an IndyCar for the first time in March of 2011 and then qualified for her first Indianapolis 500 in May of that year. She was the eighth woman in history, and the first British female to start the 500-mile race. Over the following seasons, she raced five more times and is currently the fastest female driver in history at Indianapolis Motor Speedway as the first female driver ever over 230mph with a top speed of 230.1mph set on Fast Friday of 2017.
The test in Riyadh will be the British driver's first experience with an electric propulsion system.
I have actually never driven an Electric Car, let alone an Electric Race Car – says Pippa, so to have this opportunity to return to my roots and drive an Open Wheel Car again on a tight street course is something that I am looking forward to immensely.

Pippa continued: I am very excited to the challenge of driving a Formula E Car, and I applaud Formula E for their forward thinking in creating opportunities for Female Racers. It is empowering to have the chance to engage with a Championship Series who is giving the opportunity to elevate Female Talent the right way.
Jay Penske, Owner and Team Principal of GEOX DRAGON added:
we are looking forward to working with Pippa at the test in Riyadh. She has a lot of experience across a wide range of motorsports disciplines, and we expect her to provide valuable feedback on the Penske EV-3 package.