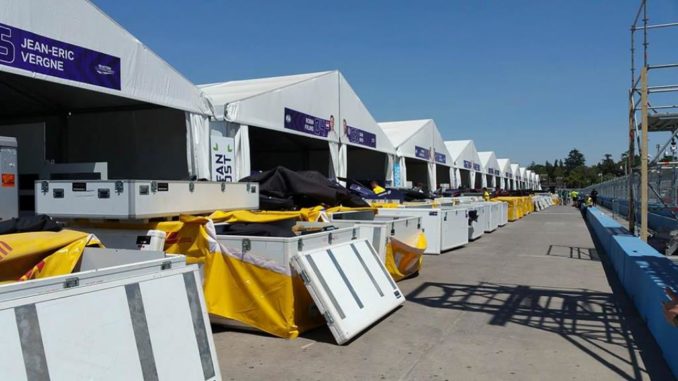 The South American summer beats Santiago, with over 35° on Thursday and with an expected temperature of 37 to 38 degrees on the day of the Formula E race.
Electric Motor News caught some pills before the race, in the quiteness of the paddock… and we propose it here.
"Falcon" and "McElectroface", the names of the Mahindra cars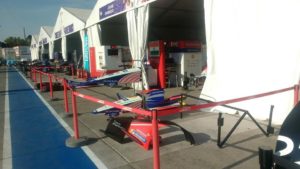 Jérôme D'Ambrosio, fresh from his win in Morocco, will be driving the #64 Mahindra M5Electro 'Falcon' in Santiago, while Pascal Wehrlein will once again be at the wheel of the #94 Mahindra 'Electro McElectroface.'
NIO confirms Ma Qin Hua as third driver
ABB FIA Formula E Championship team NIO is delighted to announce
Chinese driver Ma Qing Hua has been confirmed as the NIO's official reserve driver for Season 5.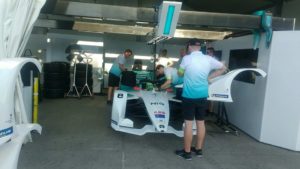 The 30-year-old, from Shanghai, will again be an integral part of NIO throughout the current campaign, which began in Saudi Arabia on Saturday, 15th December 2018.
Ma, who is an ambassador for motorsport in China, made his competitive debut in Formula E in 2015 and remained in the championship for Season 3 prior to signing with NIO to become the team's reserve driver last season in the world's only all-electric single-seater category.
Ma Qing Hua said:
I would like to once again thank NIO for the opportunity to return as the reserve driver for the NIO Formula E Team, in this increasingly popular EV racing series. It was a great pleasure working with the team in Season 4 with many positive experiences from my two outings and I am now looking forward to the rest of Season 5 with the new generation FE cars.
The famous sentence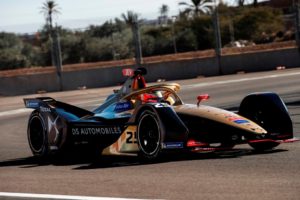 The expression "eight wheels blocked" rest in the history in the Santiago E-Prix of the last year. Jean Eric Vergne said it in the press conference after the race, in reference to the attack from his team mate Andre Lotterer.
JEV said:
Santiago last year was crazy. Looking back at it one year later, I still can't believe we got the first 1-2 in Formula E as a small customer team, and this was despite our lock up. This year we compete at a new circuit so I will give it the best that I can. It will be the second time I come to Santiago now and I absolutely love the atmosphere and the city, so I'm very happy to come back.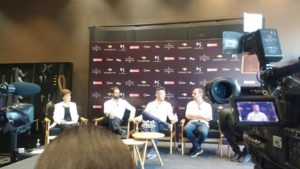 His team mate André Lotterer, #36 declared:
I love Chile and it has a special place in my heart as it's near Peru where my dad is from. We have an incredible pace in the car and there's no better feeling so we're buzzing to get racing now. We're still pushing hard to get my first win and hopefully Santiago will be good to us again. It's another new track in Santiago and we've done our homework to come as prepared as possible.
Half "home race" for Edoardo Mortara
Edoardo Mortara (Venturi)

My wife is originally from Chile, so this is obviously a country dear to my heart. I also have great memories of the incredible warm welcome I received in Santiago last year. In sporting terms, after the technical issues we had in the first two races, we've learned a lot and worked hard. I'm looking forward to seeing how we measure up against the other teams – said Edoardo Mortara, Venturi Formula E Team driver before the race.