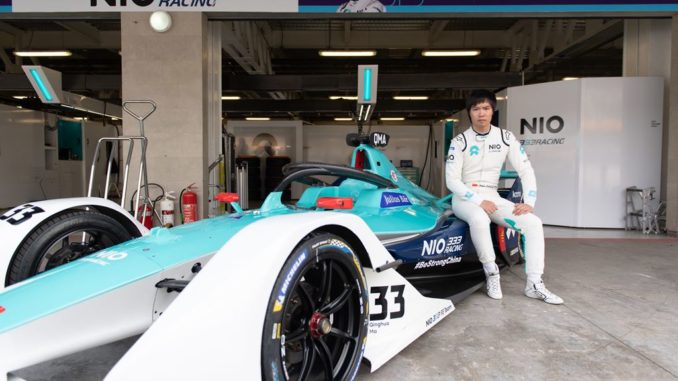 Chinese Formula E Team NIO 333 not forget the enormous difficulties and uncertainties facing its many fans in China as a consequence of coronavirus.
For this reason the team will be carrying a new message on its cars, # Be Strong China, in solidarity of those currently making huge sacrifices as they fight the Coronavirus.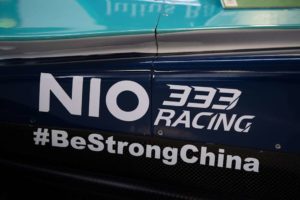 NIO 333's parent company, Chinese Motorsport industry giant Shanghai Lisheng Racing, has overcome impressive hurdles since its takeover to afford the team a new lifeline. The united group proved the disbelievers wrong, by producing a replacement powertrain in just under two months at its UK base, just in time for the season opener in Riyadh. With systems still at early stages, the team had its efforts rewarded with Oliver Turvey's brilliant Superpole performance at the last round in Santiago. In fact, both Oliver Turvey and Ma Qinghua have been in touching distance of a top ten finish. At the same time NIO 333 is pushing ahead with the design of its Season 7 World Championship contender, which will start its testing program this summer.
Oliver Turvey scored his sole pole position (2017) and his only podium finish (2018, runner-up) of his Formula E career here. The team's leading driver is confident for another stand out performance. This will be Ma's first experience racing at the track. After accumulating experience in the Gen 2 car, the Chinese driver is ready for another step up. Having arrived early as part of a voluntary quarantine, Ma aims to utilize well the preparation time, and hopes to dedicate a strong performance in Mexico City to his countrymen.
Oliver Turvey, #3
I have some great memories of racing here in Mexico with some great results – my first Pole Position in Formula E in Season 3 and my first podium in Season 4. It is always great coming back and the crowd here is fantastic. We always have a lot of support. It is a fantastic track, with the stadium section. This year we have a slightly different layout, a lot faster track. I think it will be challenging on energy. Really looking forward to getting back out on track, hope to have another strong qualifying after Santiago and then a stronger race.
Ma Qinghua, #33
This is my first visit to the Mexico track. The new layout modification has resulted in the increase of the average speed. Especially the last two corners, changed from a stop-go section to a full throttle corner, at least it was the case on the simulator. This will be a challenge for the car's performance facing high speed corners. At the same time, this will create better overtaking opportunities in the race. In addition to that, the Mexico City track is the only purposely built circuit in the calendar, meaning smoother tarmac. I hope to achieve another step this weekend.
Source: NIO 333 Formula E Team