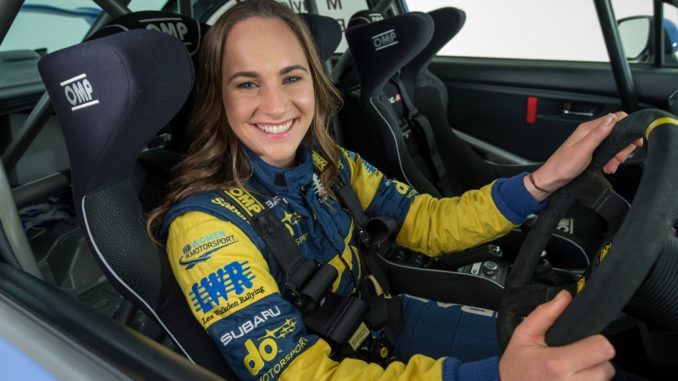 Molly Taylor, first and only female driver and youngest ever to win top honours in Australian domestic rallying join the Extreme E Drivers Programme.
Molly, 32, inherited a love of rallying from her mother Coral – a four-time Australian champion co-driver – and her father Mark who ran a leading rally school, where she first turned a wheel off-road in anger. Competing locally while still at school, Molly impressed early on in her career. In 2006 she was awarded the New South Wales Young Achiever of the Year and in 2009 was selected by the Australian Motor Sports Foundation for its International Rising Star Program.
Back-to-back domestic titles in the F16 class followed along with two British Ladies Rally Champion titles before she entered the World Rally Championship in 2011 as part of Pirelli's Star Driver programme, culminating with a stage win at Wales Rally GB. Since then, Molly has competed in the FIA European Rally Championship and at home in Australia where she was runner-up in the domestic series in 2015 before taking to the top step a year later, with the Subaru do Motorsport team.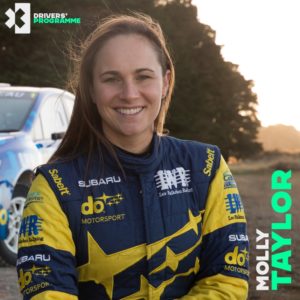 Extreme E's appeal, for Molly, is its adventure into the unknown – seeing pioneering electric SUVs tackling remote locations which have yet to hold a motor race while raising awareness of the issues they're facing at the hands of human activity.
Nothing like this has never been done before – she said. It represents a huge challenge and adventure, which really excites me. The broader message of tackling climate change in a proactive way is also incredibly important – our future, and generations to come, depend on us tackling this issue successfully. From what I have seen of the ODYSSEY 21 in action, it also looks like a whole lot of fun to drive!

It's going to be a rollercoaster for all of us as well as the fans. The variety of locations and conditions we will experience is going to make it a continual adventure; they're all bucket list places that I have never been in a position to visit, so that will be special. Getting involved with a series where drivers and teams won't know what to expect is really exciting. Everyone will be in the same boat and will be learning on the ground.

There will no doubt be a very steep learning curve ahead. I think my experience as a rally driver has given me the car control and ability to adapt to changing environments, but the specificity of Extreme E – new surfaces and the race formats – will be elements to learn and work on.

Driving a SUV will be something new for me, too, as well as a number of the conditions in which we will drive. I've competed a lot on gravel, but sand and ice will be a new challenge. The format will also be completely different, especially sharing the co-driver role!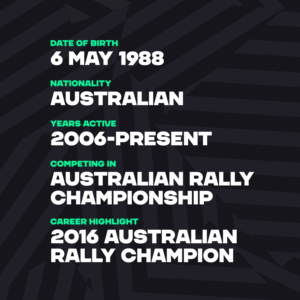 Extreme E recently announced that its teams would comprise a 50-50 split of male-female drivers. Molly worked her way up the rallying pyramid pursuing her passion, and hopes to take the opportunity to create further positive action for diversity in a traditionally male-dominated sport.
One thing that has always appealed to me about motorsport is that once the helmet goes on, your gender becomes irrelevant and the stopwatch has no bias – she added. However, I also think that it is important to look at how we can effectively improve the diversity in our industry and this is a step in the right direction. I think this format will provide new opportunities for us to reshape the image of our sport in the eyes of young fans, who will inevitably be our future.
Source: Extreme E