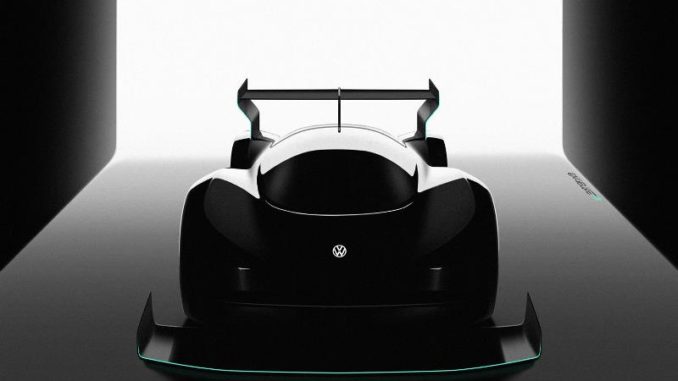 → L'obiettivo è il record della cronoscalata più famosa al mondo
→ Un prototipo elettrico spinto dalla tecnologia di domani
→ Per la Volkswagen si tratta di un ritorno dopo oltre 30 anni
Fonte: Volkswagen Group Italia
Verona, Italia. 20 ottobre 2017. Una nuova sfida nel motorsport con la tecnologia di domani: la Volkswagen sta sviluppando un'auto da competizione 100% elettrica per affrontare la cronoscalata più conosciuta al mondo.
Il 24 giugno 2018, il prototipo a trazione integrale sarà alla partenza della Pikes Peak International Hill Climb in Colorado, USA. Il suo obiettivo: tagliare il traguardo posto a 4.300 metri d'altitudine, segnando un nuovo record tra le vetture elettriche. Il nuovo progetto motorsport è parte del percorso di trasformazione intrapreso dalla Volkswagen per diventare primo produttore al mondo di veicoli elettrici.
Entro il 2025, la Marca offrirà già 23 modelli a trazione 100% elettrica.
"La Pikes Peak è una delle gare automobilistiche più note al mondo. Rappresenta una sfida enorme ed è quindi ideale per mettere alla prova le capacità delle tecnologie del prossimo futuro", spiega Frank Welsch, Responsabile dello Sviluppo Volkswagen. "La nostra elettrica da competizione sarà equipaggiata con batterie e sistemi di propulsione innovativi. Le condizioni estreme della Pikes Peak ci daranno informazioni importanti che aiuteranno lo sviluppo, oltre a mettere in mostra le capacità dei nostri prodotti e delle loro tecnologie".
Allo sviluppo del prototipo da competizione sta lavorando la Volkswagen Motorsport, in stretta collaborazione con lo Sviluppo Tecnico di Wolfsburg.
"La corsa della Pikes Peak è un nuovo inizio per noi: è la prima volta che sviluppiamo un'auto da competizione 100% elettrica", spiega Sven Smeets, Direttore della Volkswagen Motorsport. "Questo progetto rappresenta anche una pietra miliare nel nostro approccio alle competizioni. La nostra squadra è letteralmente 'elettrizzata' all'idea di affrontare questa sfida incredibile".
La Volkswagen Motorsport ha partecipato alla Pikes Peak per l'ultima volta nel 1987, con una spettacolare Golf bimotore che mancò l'arrivo per pochissimo.
"È venuto il momento della rivincita", dice Smeets.
La Pikes Peak International Hill Climb – che gli appassionati chiamano anche "Race to the clouds", la Gara per le nuvole – si tiene dal 1916 nelle Montagne Rocciose vicino a Colorado Springs. Il percorso di gara è lungo 19,99 km e si inerpica per 1.440 metri fino alla sommità, situata a 4.300 metri sul livello del mare. L'attuale record nella categoria dei prototipi elettrici è di 8 minuti e 57,118 secondi, ottenuto dal pilota statunitense Rhys Millen (e0 PP100) nel 2016.
no images were found