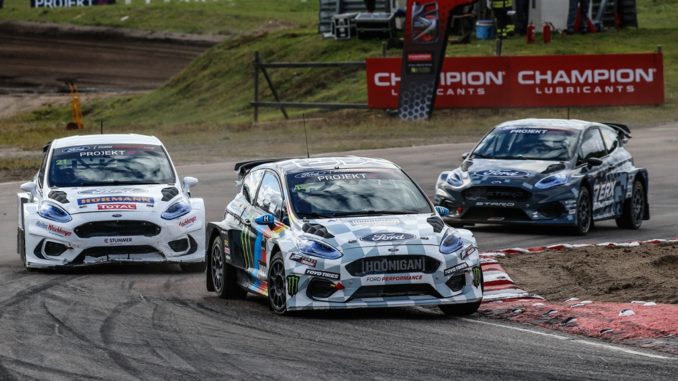 Driving a Ford Fiesta ERX, American Ken Block won the first electric rallycross category Projekt E and entry in the history of electric car races.
Ken Block took the TQ (top qualifier) position to claim pole position for the final, and led the race from start to finish.
All three drivers on the podium drove Fiesta ERXs fitted with three motor, 450kW electric powertrains developed by Projekt E technical partner STARD.
Great Britain's Natalie Barratt finished second and Austria's Hermann Neubauer was third.
Paul Bellamy, Senior Vice President of Motorsports Events at IMG, said:
Congratulations to Ken for winning the first ever Projekt E final. Thanks to the FIA, the Swedish promoter, our partners and competitors, the IMG team and television production team for putting together two World Championship rounds in two days in these challenging circumstances. 180 PCR tests will be done on-site for those personnel moving directly from Holjes to Kouvola for our next double-header and World RX's return to Finland next weekend.
Source: IMG