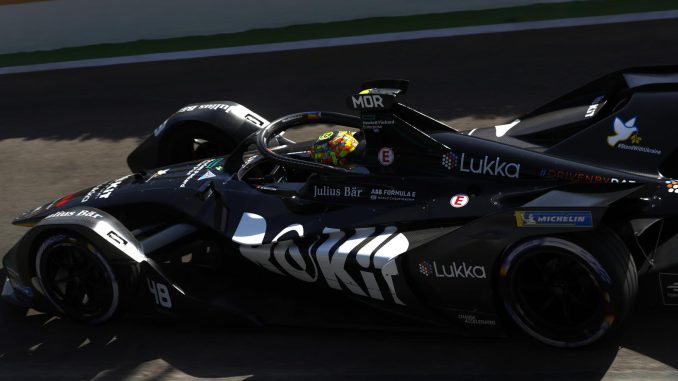 ROKiT Venturi Racing in the season 8 has taken three wins, six podiums and 205 points from the first 10 Formula E races and Jérôme D'Ambrosio speaks about the moment…
ROKiT Venturi Racing has taken home three wins, six podiums, two pole positions, four fastest laps and 205 points from the first 10 races of Season 8. Can you possibly pick a highlight so far
Victories and podiums are always something to celebrate but for me, the key highlight so far is the consistency that we have been able to achieve at this stage of the season. Formula E is such an unpredictable championship and as we have seen in the past, delivering consistent result is key to attain success. As a team, something that we've really tried to achieve is to find that consistency and so far, this is something that we've been able to do so we're very happy.
Season 8 is ROKiT Venturi Racing's strongest campaign to date. What does this change in performance come down to
In motorsport, critics often only look at the ultimate results of a team and now that we're finishing on the podium consistently, people might just see a sudden switch and therefore assume that something magical has happened behind the scenes to explain our current performance. The reality is that this is the result of a lot of hard work over the past few seasons and comes down to constant refinement, small adjustments and marginal gains that we have made. When Susie [Wolff] joined the team, she made some substantial changes and this is something that we've continued to build on. Now, four years down the line, ROKiT Venturi Racing is competing at the front of the grid and we're extremely proud to be in the situation that we're in.
How has ROKiT Venturi Racing learned from the challenges it has faced to emerge stronger as a result
Challenges are a part of motorsport but especially in Formula E, it's inevitable that you're going to have tough races. When you have those difficult weekends, the only way to respond is by regrouping as a team, staying close together and working to understand what went wrong so we can improve, learn, turn onto a new page and move onto the next race. A key part of our philosophy is taking each season on a race-by-race basis and our passion for what we do defines our future. In Formula E, what is true today might not be true tomorrow and because the series is so competitive, it's important to stay in the present and maximise every opportunity without dwelling on the past so we can be the best team that we can be.
How is ROKiT Venturi Racing going to approach the final six races of the current season
We're going to approach it as we have done up until this stage – race-by-race. A harsh reality in motorsport is that no matter how hard you try, it's impossible to control results. The only control that you have is by doing your best in the present and focussing on maximising every single opportunity. That's what we're going to put our energy into. I don't want to look at the World Championship standings and I don't want to put on any pressure by thinking that we need to build a bigger gap. The truth is that thinking in that way is useless in the pursuit of performance. We just need to do our best in every race and see where we are at the end of the year.
Source: ROKiT Venturi Racing