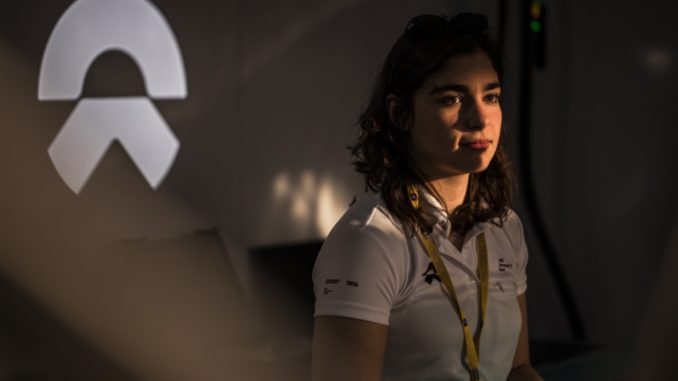 NIO Formula E team confirmed that British Jamie Chadwick will test again for the team in the test session after Formula E round two of Season 5 in Morocco.
Having thoroughly enjoyed her maiden outing in NIO's Gen-2 car the day after the recent SAUDIA Ad Diriyah e-Prix, where the 20-year-old made a strong impression on the NIO team personnel, Chadwick will also now head to the streets of Marrakesh next week.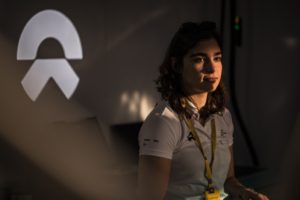 As in Saudi Arabia, the Tetbury-based driver – the only female in history to win a race in the British Formula 3 Championship – will again join the team as they continue to focus on set-up work and an ongoing testing development programme.
Jamie Chadwick, Test Driver, NIO Formula E Team:
I'm thrilled to be jumping back into the NIO Season 5 Formula E car at the official rookie test event in Marrakesh. I loved every minute of the first test in Riyadh and now I am acclimatised to the car, I am confident we can have a successful test. Once again, a huge thank you to Gérry (Hughes) and the team for giving me the opportunity. I cannot wait.
Gérry Hughes, Team Principal, NIO Formula E Team:
After a somewhat reduced test event programme in Saudi Arabia due to a technical issue beyond our control, I am obviously very pleased to extend the opportunity for Jamie to test with us once again. This is obviously a case of 'same car, different testing environment' but one that I know that she will relish and it will be very interesting to witness her progress during the day.