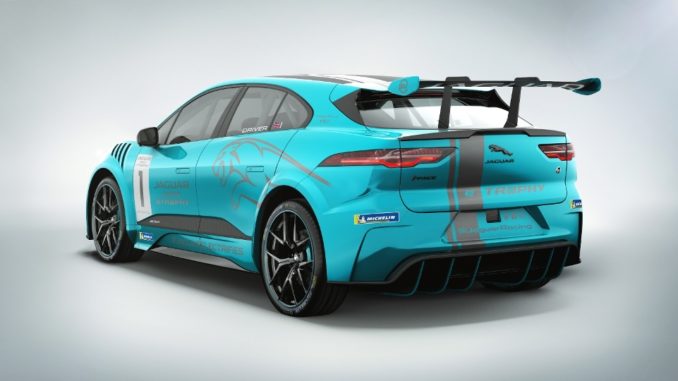 Alejandro Agag, fondatore e CEO di Formula E, sarà al volante della Jaguar I-PACE da competizione del Campionato eTROPHY i occasione dell'anteprima mondiale che si terrà in occasione dell'ePrix di Berlino di Formula E.
La Jaguar I-PACE eTROPHY debutterà sabato 19 maggio sul Tempelhof Circuit di Berlino e rappresenterà una delle novità della stagione 2018/19 del Campionato ABB FIA Formula E. Sulla pista di Berlino, l'auto dell'eTROPHY sarà affiancata da una delle vetture di prossima generazione della Formula E, mostrando così a tutti quale sarà il futuro del Campionato.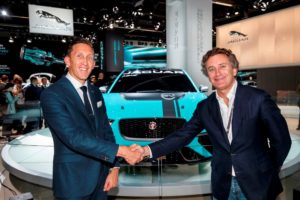 Dopo essere stato nel 2016 il primo premium brand ad entrare in Formula E, Jaguar ha creato il primo trofeo al mondo riservato alle auto elettriche di produzione. Sin dal suo annuncio, il Jaguar I-PACE eTROPHY ha suscitato molto interesse in tutto il mondo, soprattutto negli ultimi tempi in vista della quinta stagione del Campionato di Formula E.
Alejandro Agag, Fondatore e CEO della Formula E:
Sono onorato di guidare l'auto del Jaguar I-PACE eTROPHY a Berlino, in quanto sarà una giornata entusiasmante non solo per Jaguar ma anche per il Campionato ABB FIA Formula E. Quando, otto mesi fa presentammo l'eTROPHY, dissi che avrei voluto mettermi al volante della I-PACE ed ora questo momento è arrivato. L'eTROPHY rappresenta uno sguardo verso il futuro e un momento speciale per tutto campionato, che si appresta ad entrare nella sua prossima generazione.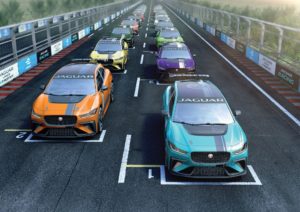 James Barclay, Team Director di Jaguar Racing:
Siamo lieti che Alejandro sarà il primo a guidare una vettura dell'eTROPHY, anche perché è stato uno dei più fervidi sostenitori della nostra entrata in Formula E.

Jaguar è tornata alle competizioni sportive con la mission "Race to Innovate". Per Jaguar Racing questo rappresenta un altro step del nostro impegno nel processo di elettrificazione. Abbiamo lanciato la Jaguar I-PACE all'inizio di quest'anno, sfruttando tutti gli apprendimenti derivanti dalla Formula E, per poi utilizzarli nelle varie fasi dello sviluppo di veicoli elettrici stradali. Ora, con il lavoro fatto sulla I-PACE dalla nostra divisione Special Vehicle Operations per il primo Campionato al mondo riservato alle auto elettriche di serie, vedremo la prossima tappa del nostro viaggio verso l'elettrificazione.
Il Jaguar I-PACE eTROPHY offre un pacchetto completo "Arrive and Drive" ad un massimo di 20 piloti. MS-RT è diventato recentemente un technical partner di Jaguar Racing e offrirà supporto tecnico e ingegneristico in pista durante tutto il Campionato.
JAGUAR I-PACE eTROPHY
Il pacchetto completo "Arrive and Drive" per l'I-PACE eTROPHY comprende:
Ingresso alle 10 gare del campionato mondiale a supporto del FIA Formula E
Supporto tecnico professionale, dalla preparazione della vettura allo studio dei dati tecnici
Logistica completa per vetture, parti di ricambio ed equipaggiamenti
Pneumatici e materiali di consumo
Rimessaggio per i weekend di gara
Presenza sui mezzi di promozione e marketing Jaguar Racing e Formula E
Ospitalità per i concorrenti con possibilità di acquistare ulteriori posti per sponsor e ospiti
Abbigliamento da gara per ogni pilota
Copertura televisiva dedicata al Campionato
Un tipico weekend di gara comprenderà prove libere e qualifiche, seguite da una gara di 30 minuti.
Location e calendario saranno soggetti ad approvazione FIA.