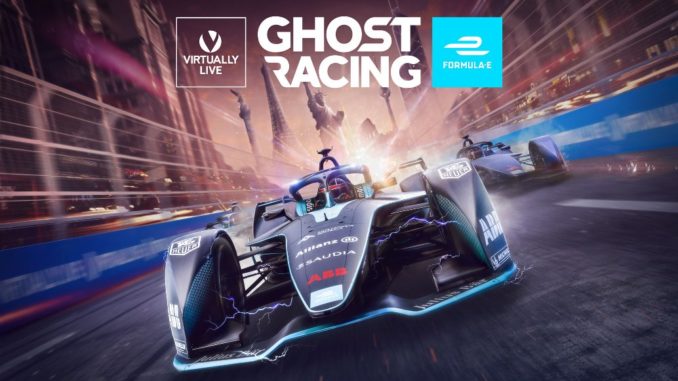 A new era of games has been unveiled in Paris and the name is 'Virtually Live Ghost Racing: Formula E' that allow the player to race against a real Formula E driver.
The first-of-its-kind ghost racing game – which is available to download for free on iOS and Android – doesn't just bring fans closer to the action than ever before, but actually puts them in the driving seat at each E-Prix – revolutionising fan participation and in-play options compared to other sporting disciplines.
The same speed, positioning and movement of the drivers out on track is mirrored identically in-game using timing data, hyper-realistic scenery and a cutting-edge physics engine for an exceptionally authentic racing experience. Available to play on the move using mobile or tablet devices – starting this weekend at the Paris E-Prix on April 27 – gamers will no longer be racing against an algorithm or computer but live against the most competitive field in motorsport.
The pioneering new product incorporates exclusive patented technology from Virtually Live, offering an exciting and immersive experience with detailed graphics, re-creating every Formula E track in immaculate detail with engaging live commentary covering events as they happen both on the real and virtual track.
Alongside getting behind the wheel and sitting side-by-side with the world's best drivers, players can build their own collection of personalised cars with special tuning and set-up options. Fans can also re-play pivotal moments from past races, compete in custom scenarios and challenge friends and opponents online to better their time.
As well as being a world's first in gaming, fans can also enjoy unrivalled access and watch the races unfold from the cockpit of their favourite driver – another unique feature of the ABB FIA Formula E Championship and an additional second-screen interactive experience.
Alejandro Agag, Founder & CEO of Formula E, said:
Before we launched the ABB FIA Formula E Championship, I promised that one day our fans will be able to race against their favourite drivers in real time, making them a part of the racing more than ever before and now this dream is a reality. I want to thank Virtually Live for all their hard work and support over the years in creating this innovation in gaming and I can't wait to see the game in action live at the Paris E-Prix tomorrow.
Markus Tellenbach, CEO of Virtually Live, said:
It was our vision to create an immersive racing experience far beyond what existing racing games offer. Together with our partner – Formula E – we accomplished a quantum leap in gaming full of innovation, including the world's first in-game live race commentary laying the foundation for Virtually Live's success in the fast-growing esports industry.